Miniminter, Vikkstar and Sidemen Co. Reacts to "The Nightmare" KSI's 2-In-1 Phenomenal Fight Night
Published 08/28/2022, 1:20 PM EDT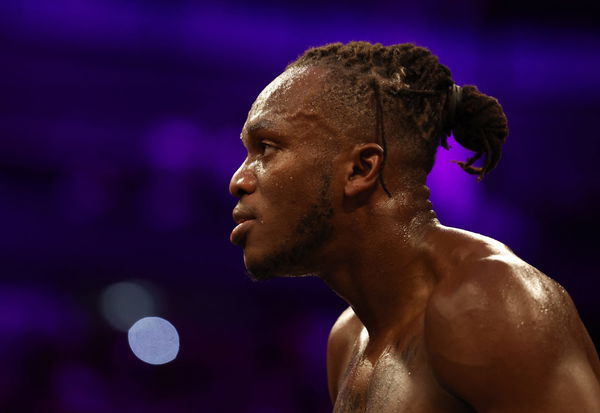 Entertainment isn't one unless there is a crowd to enjoy it. Creativity, performance, and sportsmanship contribute to a successful event. Particularly in a competitive event, the predictions and the overall results keep the audience on their toes. Whereas, there are some moments where the audience is just left stunned by its unfolding.
KSI, known as 'The Nightmare' in the boxing field, had challenges ahead of him. The influencer-turned-boxer had two fights lined up for him in one night. Astonishingly, the results made the spectator's eyes wide open.
ADVERTISEMENT
Article continues below this ad
YouTube community full of praises for KSI
In his fixture, KSI was supposed to face Swarmz and Luis Alcaraz Pineda. Despite the fixtures being on the same day, The Nightmare emerged victorious in both of the fights. On top of that, he did so by knocking out both the opponents.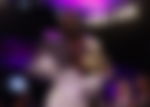 Seeing the phenomenal fights, the crowd got a glimpse of the potential of the YouTuber's boxing skill set. Moreover, after the first match, Toby 'TBJZL' Brown expressed his views about the fight. He said, "Thank God. Thank God bro, I was a bit nervous about that one because you never know, you never know. But I had full faith in him at the same time."
Furthermore, Toby was asked about his views on KSI facing two opponents in one night. He replied, "He is KSI, he is crazy. He does the things that none of us would think to do and you've got to respect him for it." Moreover, Miniminter too reacted to KSI's fights.
Here are some of the reactions of people that went to Twitter to rejoice with KSI in his victory:
During the conclusion of the matchup, KSI did an announcement that raised the bar of excitement. He announced, "Andrew Tate! I want a piece of that," followed by, "Tommy Fury! I want a piece of that!" Therefore, the community waits for an official announcement of the next matchups.
What made the fight so special?
ADVERTISEMENT
Article continues below this ad
KSI is popularly known for his YouTube content creation and his features on Sidemen. Surprisingly, he earlier announced that he will be adding boxing as a career. Before this, he had competed in three fights.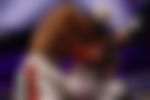 Firstly, he fought Joe Weller, and the match ended up in his favor. Whereas, his second matchup ended in a draw against Logan Paul. However, in their second matchup, KSI emerged as the winner. Above all, his fight against Luis Alcaraz Pineda stands as his first fight against a player having no background in entertainment.
ADVERTISEMENT
Article continues below this ad
While the fights happen, people rejoice in their wins and learn from their losses. The show must go on. Who do you think will be KSI's next opponent? Tell us your guesses below.
WATCH THIS STORY: Everything You Need to Know About Logan Paul's Latest Business Venture With KSI