Money Can Buy Happiness With This Novel Among Us Mod
Published 03/02/2021, 9:20 AM EST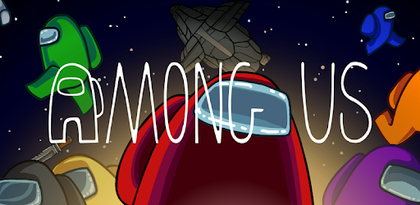 ---
---
Among Us became one of the most popular games amid the pandemic. InnerSloth's rendition of killers vs detectives was downloaded 264 million times in 2020, making it a standout not just in its genre but also in the gaming sphere as a whole.
ADVERTISEMENT
Article continues below this ad
One of the main reasons why Among Us has stayed so relevant is due to players adding new custom elements to the game. This could be through toggling with the settings or creating full-fledged mods.
An increasing number of mods have surfaced in Among Us in the past few months. Popular YouTubers like SSundee, LazarBeam, AlexACE, among others, have tried out a variety of mods like the Thanos mod, Robot mod, and the Detective mod to showcase them in videos.
ADVERTISEMENT
Article continues below this ad
YouTubers Sub and Fletch run a shared channel with 350K subscribers. They upload only Among Us videos on this channel, mainly featuring mods. The 'Money' mod was showcased in their most recent video.
What is the Money mod in Among Us?
The money mod places collectible stacks of cash around the map. Both crewmates and imposters alike can collect this cash. There are three ways of earning money in this game-mode.
Firstly, if you kill a player, you will get the bounty amount placed on them. Secondly, every time a crewmate completes a task they get $30. Lastly, players can simply pick up cash from around the map.
ADVERTISEMENT
Article continues below this ad
With an adequate amount of money, players can buy abilities that appear on the bottom left of the screen. For instance, you can place a bounty on a player for $30, kill players for $150, bribe players for $500, and buy an extra life for $600. All these abilities can be purchased by either team, thus making it possible for a crewmate to kill the imposter and end the game.
This money mod also turns the voting system on its head. Essentially, players must place the desired amount of money on the player they want to vote for. The player with the most money put on him is eliminated. Thus, an imposter with enough money can buy his way out of suspicion by placing a higher total on a crewmate.
While it drastically changes the game, it sure is fun to watch.
ADVERTISEMENT
Article continues below this ad