'Most Absurd Ending To A Counter-Strike Game'- cadiaN Talks About Heroic's Glorious Win Over Gambit
Published 04/12/2021, 10:26 AM EDT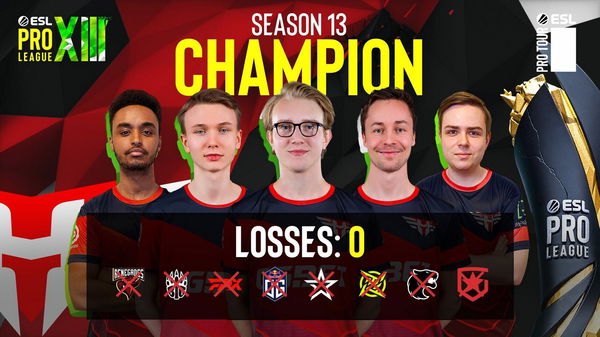 Heroic has just made its way into the books of most glorious wins in Counter Strike history. They have won the ESL Pro League 13 trophy in what was one of the most exciting finals.
ADVERTISEMENT
Article continues below this ad
A month-long battle finally came to a close with Heroic beating Gambits 3-2. Heroic was unbeaten throughout the league and was surely in form against Gambit. However, Gambit posed a huge threat and fans were torn deciding between the two.
Now, they have closed the league with zero classes and a reservation in the BLAST Premiere Global Finals.
ADVERTISEMENT
Article continues below this ad
Breathtaking moment in Counter Strike Pro League
One player who stood out through the match was none other than Casper "cadiaN" Møller. The Danish veteran has played for several teams throughout his career. Owing to his experience, cadiaN knew the tactics and skills to play alongside much younger teammates. His in-game leadership helped Heroic throughout the season and finally led them to the grand prize.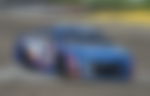 The final minutes saw cadiaN finish the matchup with a 1v4 clutch. After using a knife to eliminate his first opponent, cadiaN went on to pick the AWP that led to his team's ultimate win. Even the casters could not hold back their excitement watching cadiaN eliminate opponents one after the other.
ADVERTISEMENT
Article continues below this ad
cadiaN did not have the entire thing planned, but still found his way through. The player explained his moves in a post-match interview.
"At this point, I'm thinking of economy right. I'm not really thinking about winning at this point. I'm watching here and I see this guy pushing me. And when he was pushing me, I felt like it was over. I was having so much confidence, I hear him moving, I kill him and then I saw him while making a small jump upstairs and yeah that is one of the most absurd endings to a Counter Strike game we will ever witness," cadiaN described the matchup.
ADVERTISEMENT
Article continues below this ad
Further, what is even merrier is the fact that Heroic has left the league winning $200,000 and a total of 1,300 ESL Pro Tour points.
Gambit's Sergey "⁠Ax1Le⁠" Rykhtorov was named the MPV of the League and that is something Gambit Esports can be happy about.