Most Tryhard Female Skins in Fortnite
Published 09/21/2021, 1:18 AM EDT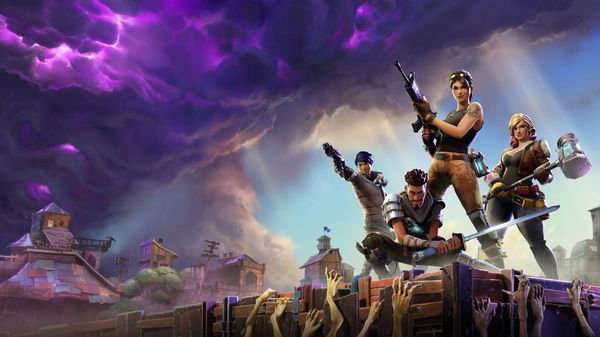 More often than not, in Fortnite, a players' skin indicates how much they play and how seriously they take the game. For instance, if a player is dawning the goofy-looking 'Peely' banana skin, it is clear that they intend to have fun on the game. Whereas if you see someone rocking the Red Knight skin, you are better off going in the opposite direction.
A good way to stand out from the pack is by using female variants of Fortnite skins. Thus, these are the most 'tryhard' female skins you can currently use in the battle royale.
Dark Bomber
ADVERTISEMENT
Article continues below this ad
The Dark Bomber skin is a demonic take on the iconic Bright Bomber skin. It has been popularized by the professional controller player Faze Sway. As a result, most of his fans dawn this skin to intimidate opponents.
Aura
One of the cheaper skins on this list, players can get a hold of the Aura skin for just 800 V-Bucks. Despite its innocent appearance, players that use this skin are usually masters of aim and building. Therefore, it is best to stay away from players dressed as Aura.
Siren
This skin was first released in Chapter 2 Season 2 of Fortnite. However, it still remains one of the most popular female skins in the game. Siren's popularity stems from its monotone and sinister appearance which makes it a good pairing with many cosmetic items.
Dynamo
ADVERTISEMENT
Article continues below this ad
Dynamo was part of the Lucha Bundle released in 2018. Back when it was first released and until recently, lobbies were flooded with these skins. Furthermore, if you ran into a dynamo skin, it was evident that you would be having a rough day at the office.
Focus
Focus is one of the best-looking skins that Epic has introduced into Fortnite yet. It is commonly referred to as the 'controller god' skin due to the sheer number of controller pros and streamers that dawn the skin.
ADVERTISEMENT
Article continues below this ad
These are some of the most tryhard female skins we could find in Fortnite. Which are your favorite female skins to rock in the game? Let us know in the comments down below.