MrBeast Discloses an Incident of Getting Stalked Before Rising to Spotlight
Published 06/25/2022, 12:30 PM EDT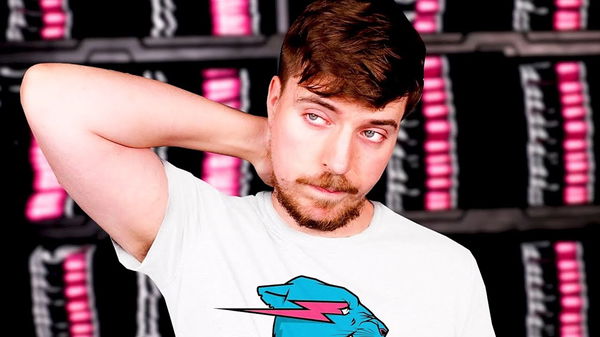 Famous Youtuber, MrBeast recently shared how someone stalked him and robbed his house. However, this incident was before the 24-year-old rose to the spotlight.
ADVERTISEMENT
Article continues below this ad
Jimmy Donaldson, famously known as MrBeast, is one of the most famous YouTubers, with 97.5 million subscribers on his main channel. Recently, he attended an interview with the boys at The Yard, where he shared his experience of getting stalked and robbed. Now he has safety and security because everyone knows he is a millionaire. But before becoming famous, someone stalked Donaldson to his house at 3 AM late at night.
ADVERTISEMENT
Article continues below this ad
However, when Donaldson was unlocking his door, he spotted a little dot at the door for a second. The next day when MrBeast left his home again, someone got into his house and robbed everything from his place. Moreover, MrBeast shared that the robber stole everything essential and the bedsheet he was using.
"So someone was basically stalking me," Donaldson shared. "I feel like someone was just stalking me and then like I'm going to unlock my door, and he just turns a like a laser pointer on and then just turns it off, and it's like hehe. yeah, I'm gonna rob you tomorrow."
MrBeast mocks his $54 million net worth
MrBeast is not only one of the most successful YouTubers but also one of the richest YouTubers. He is famous for creating videos where he hosts survival challenges and raises donations for a good cause.
ADVERTISEMENT
Article continues below this ad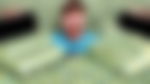 To host these survival challenges, he needs to expend a lot. Moreover, Donaldson has a net worth of around $54 million. Even the American YouTuber knows that he is a millionaire. So, in a short video, MrBeast decided to make fun of his wealth.
WATCH THIS STORY: The Most Ridiculous Things YouTube Star MrBeast Owns
ADVERTISEMENT
Article continues below this ad
YouTube came up with this new format called YouTube Shorts where the content creators can share short videos of 60 seconds long. Donaldson even has a separate channel for YouTube shorts. Recently, he shared a video where MrBeast showed up at a store and bought the whole store, which even scared the cashier. It might be challenging for the cashier to check everything from the store.
Do you like the expensive challenges that MrBeast has on his channel? What are your thoughts on his crazy videos?