MrBeast Eclipses the World's Population Once Again With Staggering YouTube Milestone
Published 06/15/2022, 3:00 PM EDT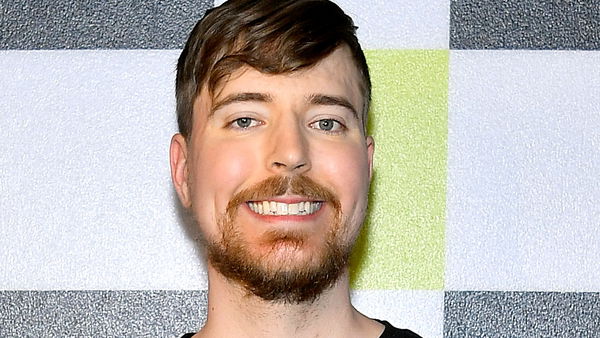 The month of June has been a phenomenal month for MrBeast. The American YouTuber reached a fantastic milestone of over 16 million total views on his main channel.
ADVERTISEMENT
Article continues below this ad
Jimmy Donaldson, famously known as MrBeast, came to everyone's attention after his video went viral in 2017. Then it was no turning back for the American, and he soon became a popular internet personality.
ADVERTISEMENT
Article continues below this ad
MrBeast has recently hit 16 billion main channel views!

Aside from this being a massive number, this officially means he has doubled the world population in views! He first surpassed it in November of 2020, and within a timespan of 576 days, he has doubled it. pic.twitter.com/dx7fIPC6Te

— MrBeast Statistics (@MrBeast_Stats) June 14, 2022
The American has over 19 YouTube channels. He uploads various kinds of videos, from gaming, philanthropy, and reaction to hosting competitions on his multiple channels. However, his main channel MrBeast accomplished an incredible feat recently.
WATCH THIS STORY: From Call Of Duty To Minecraft: Ranking The Highest–Selling Video Games of All Time
Donaldson started his YouTube channel back on February 20, 2012. Since then, there have been over 722 videos on his main channel and about 97 million subscribers. But in terms of views, his main channel has surpassed the count of the world's population. MrBeast reached 7 billion views in 2020, and in 2022, he doubled the amount. Currently, he has 16.03 billion views.
MrBeast planning another Squid Game Video
The South Korean survival drama series, Squid Game, became a colossal hit globally. The 24-years-old American YouTuber took notice of the Netflix show's popularity soon. Shortly, he came up with a Squid Game-themed video.
MrBeast replicated the games from the South Korean show. But the YouTuber's version wasn't life-threatening as in the show. However, the game was thrilling to play and awarded a huge prize pool to the winner.
Donalson invited 456 participants to the show, and the winner took home $456,000. It wasn't only a great deal for the winner, but also for MrBeast. This Squid Game video became a colossal hit on Donaldson's main channel. He gained over 258 million views on it, which massively contributed to his 16.03 billion channel views.
ADVERTISEMENT
Article continues below this ad
Further, Netflix recently announced the Squid Game Season 2. It seems the news didn't dodge MrBeast's eye, which can easily hunt content for his videos. However, the difficulty of replicating the show's games has scared the 24-year-old. He asked the show's creators to make the games easier in the show for him to replicate in real life.
ADVERTISEMENT
Article continues below this ad
MrBeast's channel is at 97 million subscribers. Undoubtedly, another Squid Game video will help him hit the 100 million subscribers mark. Further, it will also drastically increase the views on his channel. Are you looking forward to MrBeast hitting 100 million subscribers or another Squid Game video?