"MrBeast Is Slowly Turning Into a Real-Life James Bond" – YouTube King Shocks the Internet With an Action-Packed Assassin Chase in His Recent Video
Published 03/19/2023, 9:50 AM EDT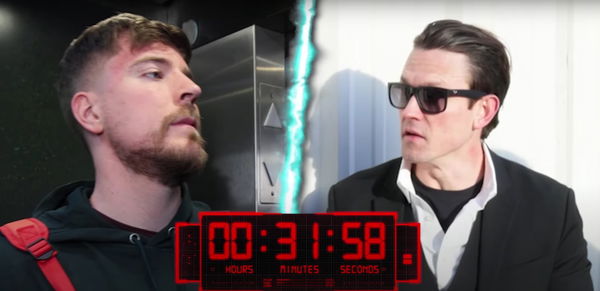 After weeks of waiting, Jimmy Donaldson finally dropped a video on his main channel. Though MrBeast was uploading videos through his social media handles and Beast Reacts channel, many fans were keenly waiting for a video to drop on his main channel.
His last video, even though garnered millions of views, was met with quite a lot of criticism. But this has not fazed Jimmy, and he continues posting quality content for his fans. This time around, Donaldson is back with one of his cat-and-mouse games, in which he gets hunted by an assassin.
MrBeast pulls yet another incredible stunt for his fans
ADVERTISEMENT
Article continues below this ad
Jimmy never ceases to amaze his fans. With each new video, the internet sensation brings more and more unique ideas to the mix. A style that his fans adored was the one that featured Jimmy getting chased by different individuals.
He brought this very idea back, but this time, it was an assassin who was chasing Jimmy. The stake was $100,000, and if the assassin could stab Donaldson with the rubber knife before the end of the day, he could win this amount.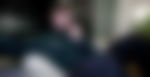 The video was action-packed. Many stated that they felt the video was like an action-adventure movie, filled with twists and turns. The video began on top of a train with the assassin, Karl and Chandler, tied to a chair. Jimmy disconnects the car to get a head start. He went to a warehouse from the railway station and ended up crushing the car the assassin used with a tank. This yet again gave Donaldson the lead he needed.
The next stop on Jimmy's checklist was a hotel. He had booked each and every room here and had filled them with different activities. Some had sumo fighters, while the others had parties. The assassin was able to brush off Jimmy, but he yet again escaped to a bank.
Things got even more insane here. Jimmy managed to trick and lock the assassin in a safe with Nolan. Then he pulled off a cinematic heist by pulling out the safe from the bank and eventually blasting the building into a thousand pieces.
Finally, Donaldson tried to trick the assassin by acting as if he had got hurt. But unfortunately, the assassin saw right through MrBeast's act and stabbed him with the rubber knife. And MrBeast yet again lost a 'catch me if you can' challenge.
ADVERTISEMENT
Article continues below this ad
Fans were entertained and shocked at how Jimmy had pulled off such a stunt
This is not the first time Jimmy is doing something insane and it surely won't be the last. It seems like fans always love these types of content, and they were showering their appreciation by commenting on the video.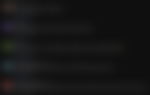 ADVERTISEMENT
Article continues below this ad
The video has garnered 23 million views in just 17 hours, and it is expected to increase by several folds with each passing day. MrBeast, yet again, has proved why he is the king of YouTube.
Watch this Story: MrBeast Amazes Many Top Stars after Achieving 100 Million Subscribers