Multi-Million Dollar Platform Roblox Faces Major Fan Backlash After Removing an Iconic Soundtrack
Published 07/28/2022, 11:50 AM EDT

Follow Us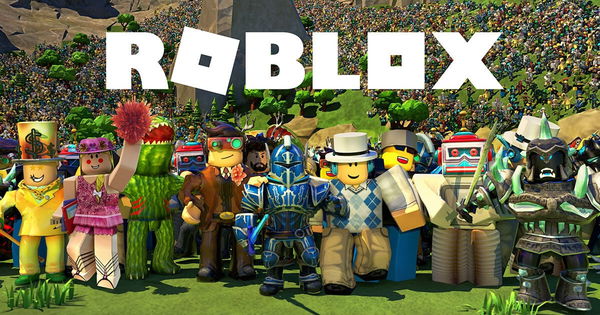 Among all things beloved on the popular gaming platform Roblox, fans loved the iconic 'oof' sound of death. But, due to an unfortunate reason, the developers had to remove it, leading to a lot of disappointment among enthusiasts. Roblox took to Twitter to announce the sad update yesterday, garnering several reactions.
Roblox houses millions of active players under its hood and is also the origin spot of several popular GenZ memes. The oof.mp3 was one of the popular Roblox features that gradually developed from just an in-game sound to a meme. According to popular knowledge, the 'oof' sound was created by Tommy Tallarico, a former video game composer, in Roblox.
Now, the gaming platform is seemingly battling an unavoidable issue that led them to removing the sound from the platform altogether. However, they reportedly added a replacement for the same. But, fans are not as satisfied!
Fans react to Roblox removing the iconic oof sound
As expected from the emotional community, fans have been revolting against Roblox's decision to remove the sound. While some spoke against the multi-million dollar company easily folding to a minor licensing issue, others simply wanted the iconic mp3 file to slither back into the files.
The company also released their statement in three tweets. The first tweet talked about how Roblox is focusing on a plan that lets all creators thrive. "Any asset, including sounds, will have a presence in our Avatar Shop," the tweet proclaimed.
In continuation with the above, Roblox announced a vital part of the organization's roadmap involving sounds. "Our roadmap includes the ability to add sounds by getting them directly from the creators and licensors. Users will also be able to customize sounds for their avatars in the same way they customize clothing." the tweet read.
Finally, the popular video game company shared the heart-breaking update about the 'oof' sound. The tweet also announced the reason behind the decision.
As expected, the announcement broke out rapidly, with numerous fans demanding for the soundtrack's return.
The whole situation even developed into a movement on Twitter, which even featured a hashtag, #SaveTheOOF.
Even Snickers and Skittles joined the movement!
Many didn't like the replacement.
A fan managed to pinpoint a major statement from the creator of the sound, Tommy Tallarico, from a couple of years ago. He had previously spoken about the same officially.
What do you think about Roblox's decision to remove the iconic 'oof' sound? Let us know in the comments!
WATCH THIS STORY: Biggest streamers who left Twitch and switched to YouTube