Nadeshot Thinks DrDisRespect Is Hiding Something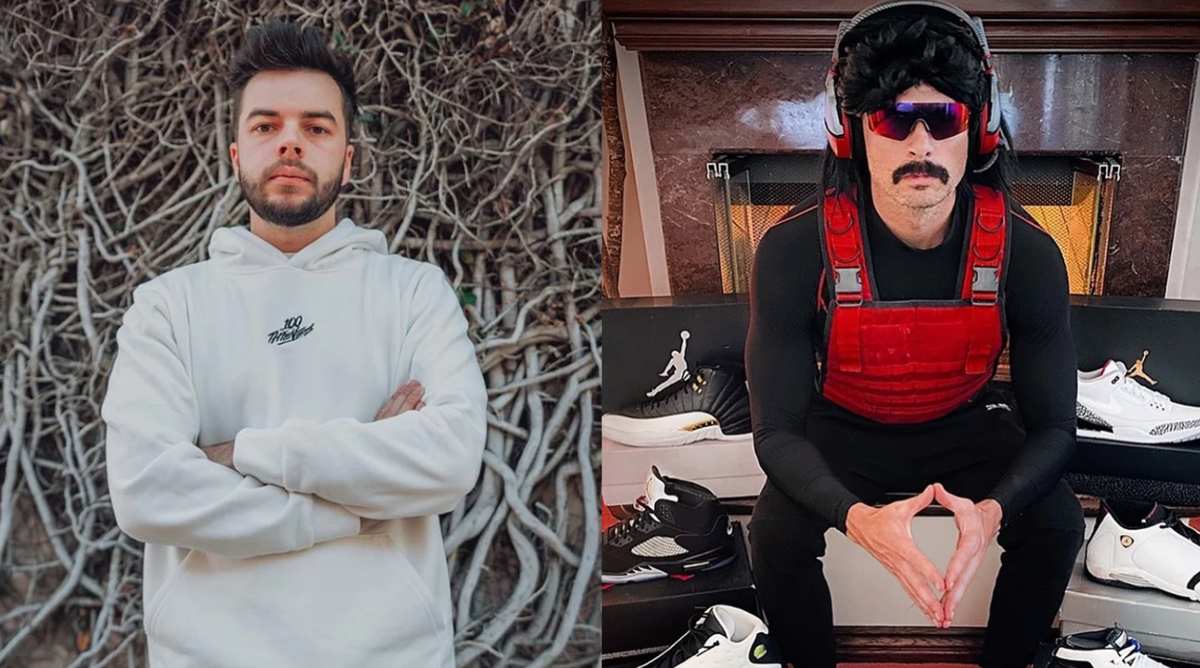 One of the biggest mysteries of the year concerned DrDisRespect and his Twitch ban. Doc, in an attempt to disband the countless rumors and theories surrounding his ban, stated that he himself was unaware of the reason behind it. 100 Thieves founder Nadeshot, however, does not believe this to be true.
DrDisRespect was banned from streaming platform Twitch back in June. After days of utter silence, Doc claimed Twitch had not given him the exact reason for the ban. A few weeks after that, he has made a return to streaming, making YouTube his new home. He even managed to attract about 510,000 viewers.
Nadeshot talks about DrDisRespect and his ban
Nadeshot, in a recent podcast with Hector "H3CZ" Rodriguez, opened up on the whole mess. The 100 Thieves co-owner suggested that Doc knows the reason but is unwilling to reveal it because of legal implications.
"My thing is though, I just think that there is no way that he and his team don't know why he was banned. I think that's a cap, it has to be, has to be. I mean there is absolutely no way. It has to be a legal matter that only employees of Twitch are handling. And their lawyers can talk about with DrDisRespect's legal counseling team.
"It's the only thing that makes sense. You can't just get banned after signing a multi-million dollar contract with no explanation. It has to be a legal issue."
In his comeback stream, Doc did admit that there was big money involved. And precisely because of that, it is highly unlikely that Twitch would take such a huge step without proper procedure. DrDisrespect had signed a multi-million deal with Twitch, earlier this year. Twitch surely has a legitimate reason, and have likely informed Doc of it.
On the other hand, H3CZ believes it is one of those things that we may never find out.
"I don't know. To me, it's one of those things where I don't think we'll ever find out. I think it's gone beyond."
More light could be shed on the issue in the near future. At present, not much is known with both parties carefully avoiding the topic.