LeBron James vs Michael Jordan: NBA 2K21 Simulates Different Versions of the Two Legends
Published 01/07/2021, 10:34 AM CST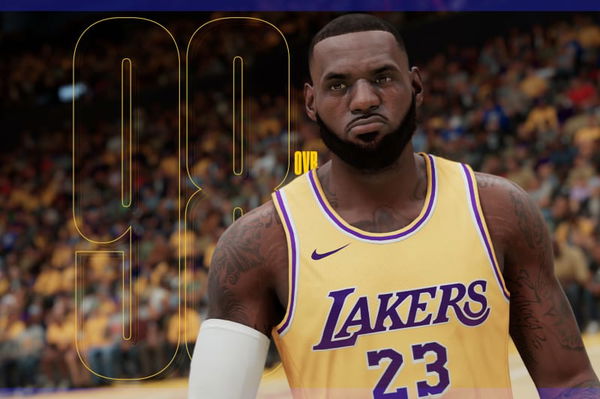 ---
---
NBA 2K21 is mostly considered an online game. The culture of micro-transactions and online play across the City and MyTeam makes those the most profitable model for 2K to exploit. However, a lot of old-school NBA 2K gamers still play MyNBA, the mode formerly known as MyLeague.
ADVERTISEMENT
Article continues below this ad
The game has an expansive and customizable league system that allows people to run hyper-realistic simulations of the NBA season. Many times, players create completely unique worlds to play within. We see a lot of these worlds on display on YouTube by MyNBA content creators like KOT4Q and Dom2K. However, 2020 saw the rise of Clique Productions, who runs fantasy sims on his channel.
ADVERTISEMENT
Article continues below this ad
Clique put five versions of Michael Jordan against five versions of LeBron James to settle the G.O.A.T. debate on the game. A seven-game series was to decide who would be the GOAT. However, it took just five games for a winner to emerge.
The team of five LeBron's stood victorious in the end, as Jordan could just win Game 2 of the series, losing the other four. The video showcases the bad IQ of 2K A.I., as a bunch of comical shots by MJ led to the game five loss.
NBA 2K21: Does this simulation prove anything?
ADVERTISEMENT
Article continues below this ad
Yes, it proves that NBA 2K games are not supposed to be taken that seriously. We will never see Michael Jordan and LeBron James play on the same court, so the video game allows us to live that fantasy out. That is what Clique has done. But the results could change from simulation to simulation.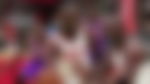 The game has so many inconsistencies with how A.I. plays that these simulations sometimes end up feeling random. However, the question that this simulation asked will always be a hot topic in basketball. Who is the better player between LBJ and His Airness?
ADVERTISEMENT
Article continues below this ad
The answer is definitely not in a 2K simulation, even though it is fun to play out these scenarios in a video game. The two players played in different eras, which is something even the video game reflects with their shot tendencies. This was a light-hearted video that didn't look to dissect who the greater player is. It just provided a look at how 2K simulations can sometimes be a little broken.