New Among Us Mod Has A Fun Crossover With Attack on Titan
Published 03/08/2021, 10:33 AM EST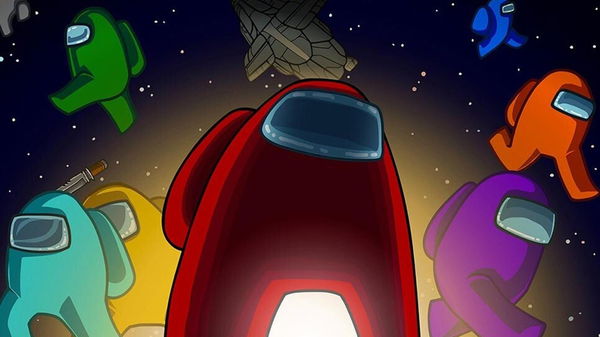 ---
---
Among Us is a social deduction game that rose to fame in 2020 and while it has had immense success on streaming platforms, it lacks replayability. InnerSloth had teased a red 'Airship' map in 2020, but with no major updates on it since, fans are losing patience by the day. Subsequently, streamers like LazarBeam, SSundee have started playing a variety of mods to keep the game fresh.
ADVERTISEMENT
Article continues below this ad
A new mod was developed that brings the titans from Attack on Titan to the Among Us lobby. Attack on Titan is a Japanese manga series that debuted in September 2009. Set in a world where humans seek to protect themselves from man-eating titans, the story follows a teenager Eren Yeager who vows to get revenge on the titans after they devour his mother.
Titans in Among Us
ADVERTISEMENT
Article continues below this ad
While the mod does not incorporate the show's storyline, it gives the imposters titan-like abilities. YouTuber Socksfor1  showcased the mod in his latest video. From his gameplay, we are able to gather that the titan-imposters have three abilities.
Firstly and most importantly, they have the ability to transform into sky-scraping giants that can chase crewmates down. One thing to keep in mind is that imposters cannot vent while in titan form.
Secondly, titan-imposters have the ability 'Smash'. This ability is essentially a 'hulk smash' that kills all crewmates within its radius. This is most effective when crewmates are unsuspecting and grouped together. Lastly, titans have the ability to throw large boulders at crewmates. Similar to the 'smash' ability, the boulder can kill multiple opponents if grouped together.
ADVERTISEMENT
Article continues below this ad
The major limitation of the titan-imposter comes in form of its speed and stealth. Titans have much slower movement than regular imposters. Thus it is vital to time the transformation perfectly so that one does not reveal themselves as an imposter too early.
Next, due to their large appearance, crewmates can spot titans from a distance and hence identify the suspect easily. Furthermore, they have a 30-second cooldown for their lethal abilities.
Previously, we have seen Among Us crossover into the world of anime and cinema with the Death Note, Avatar, and Thanos mods. We look forward to seeing what unique Among Us mods will be created in the future.
ADVERTISEMENT
Article continues below this ad