New DLC Sees Two Assassin's Creed Titles Get Exciting Crossover Tales
Published 12/14/2021, 1:46 PM EST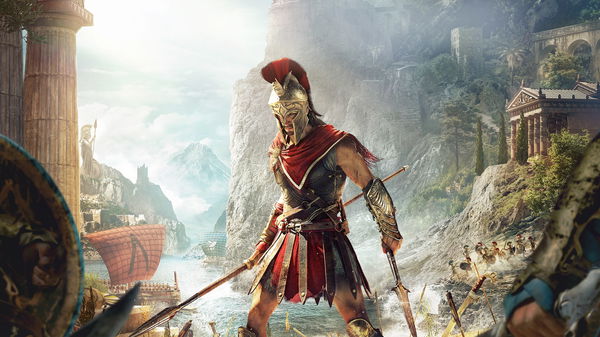 ---
---
Ubisoft brings a massive DLC for Assassin's Creed fans with Kassandra and Eivor participating in a grand crossover event. Assassin's Creed Valhalla and Odyssey received a major DLC surprise in the form of two epic tales for both the blockbuster games. The best thing is that fans can enjoy this latest crossover starting today itself.
ADVERTISEMENT
Article continues below this ad
A post was made on Twitter to share this unexpected news with fans of the franchise.
ADVERTISEMENT
Article continues below this ad
There's no doubt about the fact that Assassin's Creed franchise has been a huge success with gamers throughout the years. Each entry has been a massive hit (for the most part). And when it comes to DLC expansions, nothing can beat the series in terms of offering exciting missions and character extensions.
Strangely, the protagonists of the different games never shared the same spotlight, until the latest news came from Ubisoft's end. It's going to change the way Assassin's Creed characters operate in the games' storylines.
Kassandra and Eivor in epic Assassin's Creed crossover
Well, there might be a lot of beloved central characters within the iconic universe, but no one is more popular than Assassin's Creed Odyssey's Kassandra.
It's hard to disagree with this opinion because she's been the favorite protagonist of many AC fans since her debut in Odyssey. One simple reason for her popularity is that she's just a straight-talking, hard-hitting mercenary.
Now, if you are one of those fans who have waited to see more of her character's side, then Ubisoft has just the right DLC surprise for you. Kassandra makes an epic return, with the latest Assassin's Creed crossover joining Valhalla's Eivor. The purpose of this new DLC is that it shows what Kassandra exactly did when she became immortal in her story. And since Valhalla is the ongoing installment in the series, it couldn't have been a better time to organize a grand meet-up.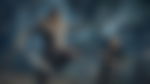 ADVERTISEMENT
Article continues below this ad
This new journey brings Kassandra to the Isle of Skye in Assassin's Creed Valhalla's crossover plot. In A Fateful Encounter, she eventually runs into Eivor, where the two individuals see each other for the first time. And yes, they will fight out their conflicts on the battlefield.
The Assassin's Creed crossover event is now available for players on PS5 and PS4.
Were you expecting this huge meet-up of Kassandra and Eivor? Are you excited to witness the epic encounter of the two in one frame?
ADVERTISEMENT
Article continues below this ad
Share your thoughts with us in the comments section below.
WATCH THIS STORY: Toughest Video Game Bosses of All Time