New World's Honeymoon Phase is Over as Steam Reviews Keep Dropping
Published 11/21/2021, 8:03 AM EST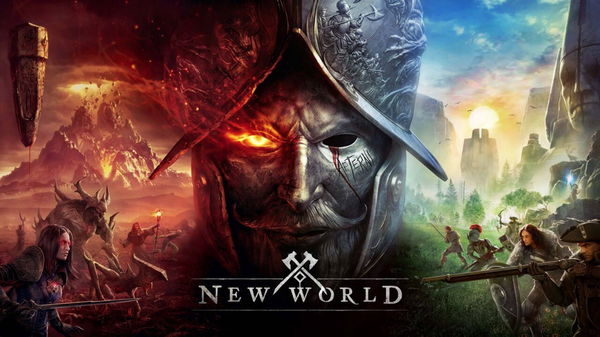 ---
---
New MMORPG titles come out every year, but only a few manage to pick up a loyal fanbase. Where most die out in the beginning, others become desolate digital wastelands of AI and NPC units. It looks like Amazon Games Studio's precious project, New World is about to face a similar problem.
ADVERTISEMENT
Article continues below this ad
The MMORPG title had a lot of hype behind it, and the entire community was keenly waiting for its launch. The developers aimed to create a brand new world for gamers, where they could be whatever they chose to be. However, not everything seems to have worked out for the title as the fans continue to drop negative reviews for the title on Steam.
ADVERTISEMENT
Article continues below this ad
video source: IGN
Amazon's New World is collapsing under the weight of bad reviews
Getting a good review and keeping your ship sailing is not an easy task for any game developer. New World is now facing the same problem despite the massive hype behind the MMORPG game. According to a report by Gamerant, New World's massive launch has quickly turned into a nightmare, as fans continue to review bomb the game.
In the first week since the launch, the fanbase of the title swelled up to nearly 1 million concurrent players, and the game received positive feedbacks.
However, things have dramatically changed in the second month as the compilation of the reviews has turned mixed on Steam; no title in the modern era ever releases without having its fair share of flaws.
Watch this story:  The best Spiderman Games of All Time
ADVERTISEMENT
Article continues below this ad
The community came across loads of bugs and issues that soured the entire gaming experience. It seems like Amazon Studio should have delayed the launch to 2022 instead of rushing things. Even after 2 months since launch, the studio hasn't rolled out any major update to fix all the issues plaguing the game.
It looks like the honeymoon phase is indeed over and the community is actually leaving legitimate reviews based on several hours of gaming experience.
ADVERTISEMENT
Article continues below this ad
Do you think Amazon can save their MMORPG title from falling off? Be sure to share your thoughts in the comment section below.