MrBeast Challenges Harvard Graduate & MasterChef Finalist To Turn 'MrBeast Burger' Into Something Better
Published 08/28/2022, 9:30 AM EDT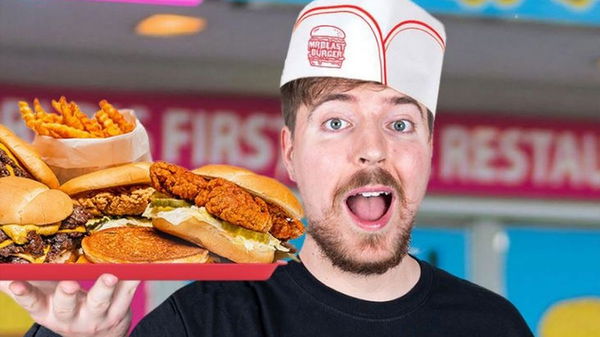 MrBeast has been known for challenging many content creators and influencers to complete several challenges over the years. But recently he challenged a Harvard graduate turned star chef to transform his MrBeast burger into a Beef Wellington.
This was more interesting to see, as the star chef is none other than Nick DiGiovanni, who is also known as the youngest MasterChef participant and a critically acclaimed chef as well. Thus it was interesting for fans to notice how he thinks of the MrBeast's business venture, and fast food corner Beast Burger's food.
ADVERTISEMENT
Article continues below this ad
Masterchef Finalist turns MrBeast Burgers into delicious gourmet
In his recent video, MasterChef participant and third runner-up Nick DiGiovanni, who appeared on the Season 10 of the show as the youngest chef, was challenged by YouTube sensation MrBeast to turn his MrBeast Burger into a much better dish. The challenge was given because in a previous video Nick said that he didn't like the traditional MrBeast burgers and wanted them to make even better.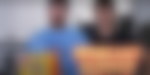 Thus Nick, in his recent video, bought two beast burgers and a pack of fried potato chips along with several sachets of tomato ketchup. Then the popular chef took out the patties inside and made a separate sauce out of the onions and ketchup available. After a while of cooking and baking, he was able to turn the burger into a delicious Beef Wellington.
Notably, Beef Wellington is a special kind of dish that is served during an occasion, like at a wedding or a birthday party, or sometimes to celebrate a holiday. It is made of a baked outer crust of millet or flour and has a juicy stake inside of it for the diners to enjoy.
Who is the chef that turned Beast burger into Beef Wellington?
ADVERTISEMENT
Article continues below this ad
World-Record holder Nick DiGiovanni is a Persian-Italian Chef who learned to cook while watching his grandmother and great-grandmother make meals for the family. He was also the youngest candidate in the widely known cooking show, MasterChef – Season 10. He was one of the finalists on the show and also came third in the finale of the season.
Along with this, he is a Harvard graduate and was a member of the sailing as well as the hockey team there. After winning the show in his final years of college, he chose to become a chef himself and is now a YouTuber as well. He is known for his critical analysis of food and had even made videos judging food from the star chef Gordon Ramsay's restaurant as well.
ADVERTISEMENT
Article continues below this ad
WATCH THIS STORY: MrBeast's most viewed video of all times
Apart from all this, he is also part of MrBeast's oceans cleaning campaign, Team Seas. What do you think of the modification made to MrBeast's burger? Let us know in the comments below.