"Love To Hear This!" – TimTheTatman Excites Fans by Announcing the Return of an Iconic Trio
Published 03/02/2022, 7:34 AM EST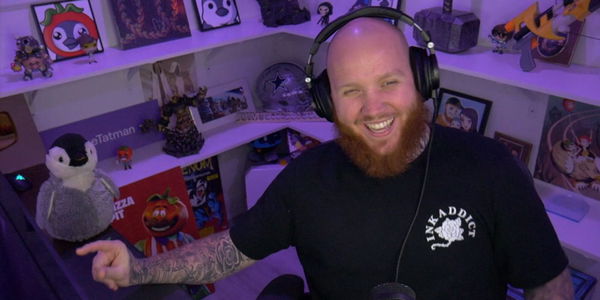 TimTheTatman loves himself some Call of Duty: Warzone. The Complexity part-owner is a long-time streamer of the battle royale title. Significantly, while some streamers have changed their focus to other battle royale titles like Apex Legends or Fortnite, TimTheTatman has embraced the Activision title. And fans are in luck, because the only thing better than one epic streamer playing Warzone, is several of them.
ADVERTISEMENT
Article continues below this ad
In a recent post on TimTheTatman's Twitter handle, the creator has dropped some intriguing information for his fans. He is pulling together a squad of the internet's top streamers to play Warzone with. And fans are offering wild reactions to the news.
ADVERTISEMENT
Article continues below this ad
TimTheTatman surprises fans with an exciting team-up
Timothy John Betar, better known as TimTheTatman, has been stunning his audience with phenomenal collaborations lately. He recently returned to Fortnite with an epic group comprising veterans like Ninja, Cloakzy, and even Tfue himself. And Tim is ready with yet another surprise for his fans.
He tweeted that the outstanding trio of Nickmercs, Cloakzy, and Tim would return to Warzone on March 3. Nickmercs infamously left Warzone to play Apex Legends. When his fans accused him of 'falling off' because of the shift, Tim came to his friend's rescue. He slammed the haters and encouraged Nickmercs to do what made him happy.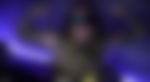 The trio has also tried dominating Apex Legends legend in the past. However, the team-based nature of that battle royale and their own hilarious banter cost them dearly. Not only was the team thrashed by the opposition, but also bickered throughout the battle.
And Tim's fanbase is expecting similar antics and entertaining gameplay in their upcoming outing. The streamer's community is going gaga over the news.
Tim has secured a donation even before the stream
Tim I'll donate 200 if you manage to start a fight within the first 10 min in a call with them

— Brody (@Brody61329230) March 2, 2022
Tim's a great teacher.
WATCH THIS STORY- Top Steamers who attended Super Bowl LVI
Fans love the chemistry between the trio.
Love the dynamic between you three. Can't wait. Nick should find the new changes better. He last played with you when the vehicles were ass, and there was no regular BR mode. It was only Vanguard.

— DMC (@CraigHaasis) March 2, 2022
Even OpTic BobbyPoff dropped in a comment.
Love to hear this!! Can't wait to seeee it

— OpTic BobbyPoff (@BobbyPoff) March 2, 2022
The streamer has really struck a chord with his fanbase.
I love you and the boys, and I love Warzone, but I don't love the game in it's current state. So I will tune in tomorrow for no reason other than love.

— Brainless Steve (@AI_Steve) March 2, 2022
Shots fired!
yooo took me a bit to see this cause no check mark

— cloakzy (@cloakzy) March 2, 2022
That's going to sting.
Some fans seem really excited about the team up.
Thank God Nick is returning now the world can go back to normal

— Buffalo Billy (@GWMFNobodyCares) March 2, 2022
ADVERTISEMENT
Article continues below this ad
The resemblance is uncanny.
This is literally fuckin perfect lol

— BaltimoreJay (@BaltimoreJay1) March 2, 2022
ADVERTISEMENT
Article continues below this ad
Are you excited to see the gang return to Warzone? Tell us in the comments below!