Nickmercs Rants About Dr Disrespect's Unfair Ban From Twitch on His Latest Stream
Published 02/25/2021, 1:22 PM EST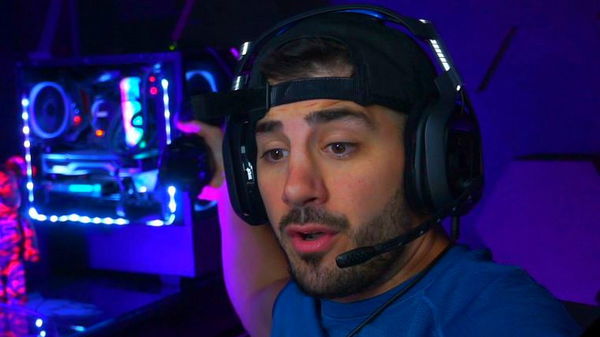 ---
---
Twitch shook up the world in 2020, when it permanently banned popular streamer Dr Disrespect. This attracted a lot of reactions from the streaming community, especially from his friends such as Nickmercs and others. The streaming platform has offered no statement on that matter, leaving the entire situation in a limbo. Now, after several months of the ill-fated ban, Nick has once again highlighted the issue on his stream.
ADVERTISEMENT
Article continues below this ad
The famous Warzone streamer suggested he would love to reunite with his friend Doc for a podcast in the near future. He shared his frustration regarding the whole situation and how he really wants to know why Doc got banned.
ADVERTISEMENT
Article continues below this ad
Nickmercs hopes one day to reunite with Doc for podcast
The streamer suggested that he simply does not have the time at the moment to come up with a podcast. He also stated that somewhere down the line he could come up with a show featuring Doc and Tim. This dream will remain a dream if the permanent ban on Doc is not removed, while Tim and Nick being a part of Twitch.
" Could you guys see that? Me, Tim and Doc doing a f*****g podcast or something? Maybe, I don't know. If I am still streaming on Twitch and Doc is still banned  then maybe just Tim and I. God, what did he do? What the f**k happened?"
The streamer emphasized on the good times he has had with Tim and Doc. He reflected on the ban and how he has so far received no inside news regarding Doc's abrupt departure. Nick suggested that people usually talk and things come out in due time, although nothing of the sort has happened yet in this case.
ADVERTISEMENT
Article continues below this ad
video source: Esports Talk
So far Twitch has kept his banning a close guarded secret with zero spills. It is baffling that an incident of such magnitude has not resulted in any spills, even after a year. Something of this scale almost always breaks out after a considerable period, but this incident continues to stun the world. The streamer also stated that he is not a big fan of drama within in the community, but this incident hurt him personally.
ADVERTISEMENT
Article continues below this ad