Nickmercs, SypherPK and Nate Hill Expose the Problem With Fortnite Chapter 2 Season 6
Published 03/22/2021, 10:20 AM EDT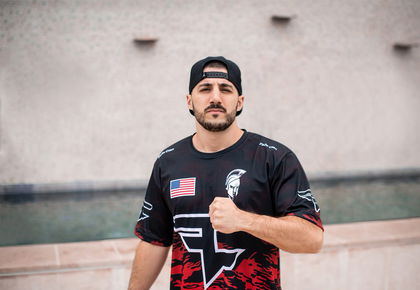 ---
---
Nickmercs, SypherPK, and Nate Hill were in a trios game on Fortnite when they bought up the subject of how enjoyable the new season is. While Sypher openly admitted that he loves the new season as it's giving him a ton of content for his channel, which his viewers enjoy, Nick and Nate do not quite share the same opinion.
ADVERTISEMENT
Article continues below this ad
The new primal season of Fortnite arrived on March 16th. Right before the Zero Point was stabilized, it let out a reality wave that would change the complexion of the game forever. In this new primitive world, you can craft weapons, hunt animals, and utilize new mythic weapons.
Nate Hill is famous for his sniping clips in Fortnite. Thus it is no surprise that he was annoyed at the fact that sniper rifles have been replaced by bows in season 6. Additionally, the trio discussed how broken it would be if you could craft bows in the arena and other competitive games.
ADVERTISEMENT
Article continues below this ad
Nick reiterates this with the example of Sypher flinging people back into the storm using the shockwave bow.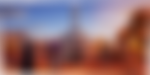 Lack of mobility in Fortnite
Nick, Sypher and Nate end up getting eliminated from taking storm damage. The group goes on to discuss the lack of mobility in this 'Primal' season.  Following this nick poses the question "and they're gonna add mobility?"
Previous seasons of Fortnite have always featured some kind of mobility tool through which players can outrun the incoming storm. We have seen mobility items like rifts, slip-streams, launchpads, bouncers, and many more. However, this season the two best tools for navigating the map are a chicken and a shockwave bow.
Cuddle fish are "broken"
ADVERTISEMENT
Article continues below this ad
Around the map of Fortnite, you will now find purple jellyfish-like characters. Although these may look cute and friendly, they are anything but. Upon shooting them they explode, dealing damage to whomsoever is within range.
YouTuber Lachlan recently proved just how useful these cute creatures can be in combat. He displayed how upon using six of them against an enemy they will guarantee an elimination.
What do you think Epic Games needs to add to Chapter 2, Season 6? Let us know in the comments down below.
ADVERTISEMENT
Article continues below this ad