Ninja Checks Out the New Rocket League POI in Fortnite
Ninja recently streamed Fortnite on Twitch, playing with fellow streamer SypherPK. Fortunately, Ninja is still a beast in the game with his perfect aiming and reflexes. Fans have been hoping for his comeback since Fortnite is now much better than the time he stopped playing it. With constant new updates, POI's, and items, Epic Games seems to regain the momentum of Fortnite.
Recently, Rocket League and Fortnite collaborated for a crossover event named Llama Rama with some exciting challenges and rewards for the players of both games. SypherPK and Ninja checked out the new Rocket League POI in SypherPK's latest video:
Read: All XP coins locations for Week 6 in Fortnite
Ninja talks about cheating in games with SypherPK
The streamer is very vocal about cheating in online games. The streamer even quit Fortnite partially because of the number of hackers on the platform.
Recently, Ninja tweeted about hackers in CoD: Warzone. A lot of streamers play the game day in and day out, and hackers kill them in every other game. The lack of an effective anti-cheat by Activision just adds to this adversity.
It really says how amazing of a game Warzone is that the top streamers continue to play it day in and day out and are killed by cheaters every other game. You hate to see them run rampant for so long with no hope or hint of a stronger anti-cheat being added

— NinjaInnit (@Ninja) September 29, 2020
Ninja talked about this matter with SypherPK, who agreed that hackers in Fortnite frustrate him too. A lot of fans deliberately stream-snipe their favorite players as a joke. However, stream sniping is a bannable offense in the game, and streamers often complain about it.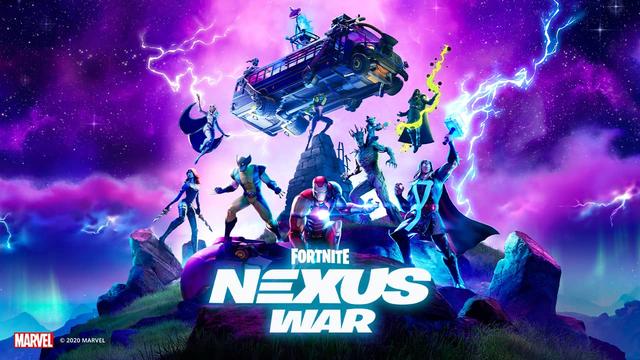 Will the former Fortnite streamer return full-time?
Ninja is not limiting his content to a single game now. In 2017 and 2018, he was solely playing Fortnite that led to a sudden increase in his fan base. He is still associated as a Fortnite streamer around the world.
As for now, Among Us, Valorant, and Fall Guys are Ninja's latest streaming preferences. He only plays Fortnite with his friends, that too, casually. He is unaware of the new additions in the game, and SypherPK usually guides him about them.
Don't call it a comeback. @Ninja never lost it 🎯 pic.twitter.com/kzg32if0Vu

— Fortnite News (@FortniteINTEL) September 30, 2020
With all the recent developments, all the fans are having nostalgia for the good old Fortnite days and look forward to rejoicing these moments.
Read: Ninja reportedly paid more taxes than President Donald Trump