Ninja Hilariously Mocks Latest Hot Tub Trend on Twitch by Reenacting It on His Stream
Published 04/26/2021, 10:47 AM EDT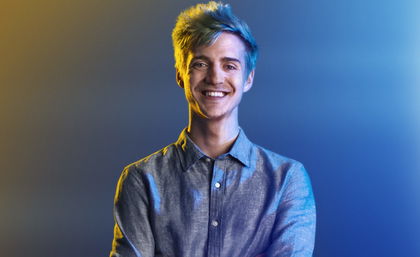 ---
---
Twitch is a streaming platform where fans create the demand for the content they want. As a result, 'hot-tub streams' have become some of the most popular videos on the platform. What seemed like a very small niche on the platform has now turned into one of its biggest trends. Popular streamer Ninja took notice of this and mocked the trend live on stream.
ADVERTISEMENT
Article continues below this ad
Hot-tub streamers commonly practice writing the names of people who donate to them. They either write these names on their body or on some type of board in order to show their appreciation.
Ninja and xQc criticize the hot-tub stream trend
ADVERTISEMENT
Article continues below this ad
Ninja tapped into his trolling side on a recent stream. Tyler put on a perfectly accurate impression of a streamer receiving a donation. He started by acting overly grateful towards the person who made the donation and ended with this hilarious walk to the board where he writes the name of the person who donated to his stream.
The hot-tub stream trend truly marked its arrival when the streamer Amouranth overtook Pokimane as the most-viewed female streamer for the month of March. This outcome was very unlikely as Pokimane is widely considered as the 'Queen of Twitch' and Amouranth is popular for her mix of gaming and unorthodox content.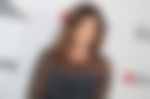 Recently, the genre also came under fire from Félix Lengyel, better known by his online alias, xQc. He is a French-Canadian Twitch streamer who is currently into the trend of Grand Theft Auto roleplay. In a recent tweet, he described the genre as "the most pathetic thing we've seen on Twitch in forever."
ADVERTISEMENT
Article continues below this ad
IM GONNA BE HONNEST, THIS HOT TUB META IS BY FAR THE MOST PATHETIC THING WE'VE SEEN ON TWITCH IN FOREVER. WHAT A SAD REALITY. PLEASE GET THIS TRASH OFF THE FRONTPAGE

— xQc (@xQc) April 19, 2021
While the hot-tub stream trend has been getting a lot of criticism, there is clearly a market for these kinds of videos. Additionally, these streamers are regularly making the front pages of Twitch. Do you think this genre will remain at the top of Twitch? Let us know in the comments down below.
ADVERTISEMENT
Article continues below this ad