Ninja Suggests Which Games to Play for Aspiring Streamers to Grow
Published 06/19/2022, 9:56 AM EDT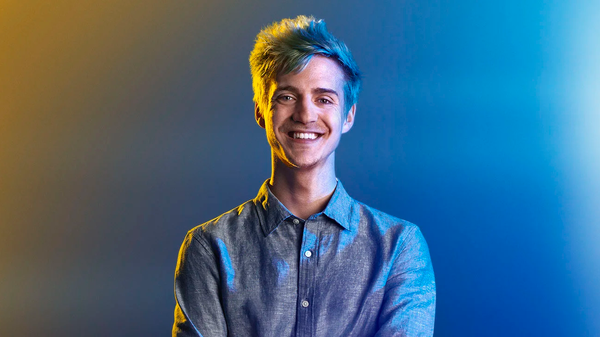 The Twitch superstar Ninja shares some tips, including what games to play, for aspiring streamers eyeing a full-time career in this field like the 31-year-old American. After all, there can be no doubt about Ninja's suggestions as he is one of the best at the moment.
ADVERTISEMENT
Article continues below this ad
YouTuber and professional gamer @Ninja has spent his life playing games and making a fortune from it. He now shares his secrets for those who want to follow his footsteps. pic.twitter.com/rOwbYW6jYh

— CNET (@CNET) June 17, 2022
ADVERTISEMENT
Article continues below this ad
Richard Tyler Blevins started his YouTube channel back in 2011 under his gaming alias of Ninja. Initially, the American mostly streamed about Halo, but then he moved to Fortnite. Eventually, his channel skyrocketed in 2018. Now he's not just a successful streamer but a full-fledged brand. He currently has 23.9 million subscribers on YouTube while 18.3 million followers on Twitch.
So, the 31-year-old shared some advice from his vast experience to grow as a full-time streamer. He shared, "When you start off streaming, and you're trying to build a brand from scratch. It's important to start with like a smaller game that has a smaller, more tight-knit community."
WATCH THIS STORY: Fortnite's Latest Tilted Destroyed Update Has Some Insane Secrets!
"Because in the directory of the game that you're playing, you're going to be buried behind, you know millions of people who are streaming Fortnite, or you know the hundreds of thousands of people that are streaming the most popular games at the time. And you can work on building your community, and you're way more easily discoverable in a smaller game stick around."
Ninja claims just streaming doesn't help become a brand
As we mentioned, Blevins is no longer just a full-time streamer but a successful brand. However, he didn't become this big personality just by streaming the whole day. He shares what is required to become as big as he is now.
ADVERTISEMENT
Article continues below this ad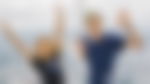 The 31-year-old said, "It's not just all about streaming and being there, you know, all day, every day. If you want to actually build a brand and get bigger than what Twitch or YouTube can reach. In order to do that, you have to take time and get your name out there and network."
He further explains that as he got more spotlight, it was not only himself on this journey to become a brand. He has a team of around 30 people led by his manager, Jess, who is also his wife. They all look after which brands to sign, with whom to collab, or even which interviews to attend.
ADVERTISEMENT
Article continues below this ad
Undoubtedly, it is not a simple task to become like Ninja with no patience or strategy. Are you a Ninja fan and want to become like him?