Ninja, SypherPK, Valkyrae, Esports Organizations and Others Gang Up on Nadeshot to Ensure He Loses Hilarious Bet
Published 02/26/2021, 11:50 AM EST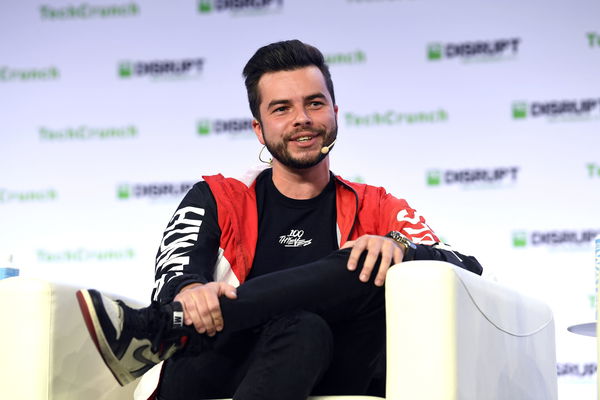 ---
---
Matthew Haag, more commonly known as Nadeshot, is the former captain of Optic Gaming's Call of Duty team. Following his retirement from professional play, Nadeshot worked on achieving his dream of owning his own esports team. His organization, 100 Thieves, has a foothold in both competitive gaming and content creation. It owns teams in eSports games like Fortnite Battle Royale, League of Legends. Four years, and a Call of Duty title later, the organization has been able to acquire familiar faces such as Courage, Valkyrae, Mr. Savage, and TjHaly.
ADVERTISEMENT
Article continues below this ad
Today Nadeshot took to Twitter to reveal his third tattoo. It was all fun and games until Nadeshot accepted this bet from Twitch Streamer Froste. It stated if Froste's tweet got more than 100,000 retweets Nadeshot would get the statement "Sex is temporary, but gaming is forever" tattooed.
ADVERTISEMENT
Article continues below this ad
Did Nadeshot Win the Bet?
Based on the numbers and their fan following's one would think Nadeshot will easily win the bet. However, the internet has a wicked sense of humor.
Two hours into the bet, Nadeshot realized how severely he messed up and tweeted this.
Why are you guys doing this, I thought you were my friends.

— 100T Nadeshot (@Nadeshot) February 26, 2021
Once Froste gave the order of "Gamers Assemble" he received a ludicrous amount of support. Mainstream creators like Ninja, SypherPK, and CouRage, among others, showed their support for this hilarious cause. Furthermore, legends of the music industry like Zedd and Esports organizations like Cloud9, G2 Esports, and Ninjas in Pyjamas helped Froste with the bet too.
ADVERTISEMENT
Article continues below this ad
While streaming Valorant, Nadeshot is unable to fathom the popularity of this tweet. As the number of retweets kept increasing Nadeshot comments, "It's already at 10k? You're lying. You're lying. It ain't at 10k already. You're lying"
ADVERTISEMENT
Article continues below this ad
After finally succumbing to Froste and the gaming community, Nadeshot revealed that he would get the tattoo as he is a man of his word. He also decided to further up the stakes saying, "1 million retweets in 24 hours and you pick where it goes on my body."
Trending Stories