Nintendo Stocks One of Only Two Official Stores With Exclusive Merchandise Ahead of Massive Switch Launch
Published 07/17/2022, 12:00 PM EDT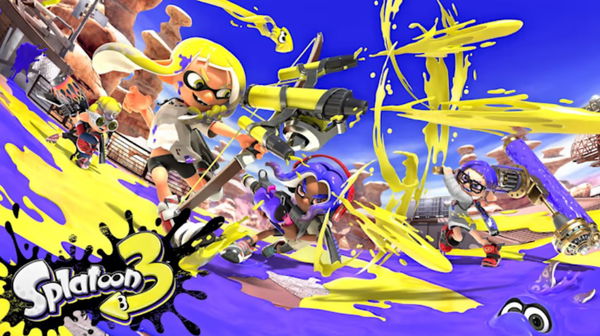 Nintendo is one of the oldest gaming franchises in the world. The company started as a playing card gem and later moved on to the eSports industry. Now, the Japanese giant is home to some of the most loved gaming series, such as Mario, Zelda, Pokemon, and Splatoon. 
Nintendo always finds unique ways to promote their upcoming games. To mention some recent examples, the franchise launched stores across the US, allowing players to have early access to Mario Strikers Battle League. 
ADVERTISEMENT
Article continues below this ad
But now, that's just history, as Nintendo has found a new way to market their upcoming game, Splatoon 3. 
Nintendo flashes Spaltoon merch amidst the new game release!
Splatoon 3 is one of the most anticipated games of all time, as the franchise released its previous one five years back. For those uninitiated, Splatoon is a third-person shooting video game developed by Nintendo. The franchise released its first version in 2015 for Wii U and Nintendo Switch. It involves legendary designer Hisashi Nogami, who created this action-packed series for fans. 
Now, seven years after its first release, Nintendo plans to push out its latest edition in September. For its promotion, they have placed a massive variety of merch in their Tokyo store. Interestingly, all products are set at the entrance, alerting fans about the game's release.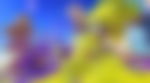 Twitter user Genki revealed this information in her latest Twitter post. She said, "The front display table at the Nintendo Store Tokyo is now full of Splatoon merch!"
Some facts about the upcoming Splatoon 3!
Nintendo had originally decided to release its third-person shooting title in March. Sadly, the company delayed the game by months as they officially announced it for Friday, September 9, 2022. As of now, Nintendo Switch users can pre-order this title from GAME and Amazon, as the franchise has limited its release to the next-gen console. 
ADVERTISEMENT
Article continues below this ad
Interestingly, fans can also look out for a dedicated Splatoon 3 Nintendo Switch version, as the company will push one in August. 
As of now, we know that Splatoon 3 will feature a new world, Splatlands, with players battling in single and multiplayer modes. It will run the iconic 4v4 Turf War mode, as the franchise had announced its addition last year. Apart from this, the game will showcase two new movement mechanics and a single weapon. 
ADVERTISEMENT
Article continues below this ad
WATCH THIS STORY: Ranking the highest-rated Nintendo Switch games of all time
What are your thoughts about this? Have you visited Nintendo's Tokyo store? If yes, let us know your experiences in the comments section.