Nintendo Switch vs Steam Deck: How the Japanese Giant Could Finally Face Real Competition In 2022
Published 02/08/2022, 2:26 PM EST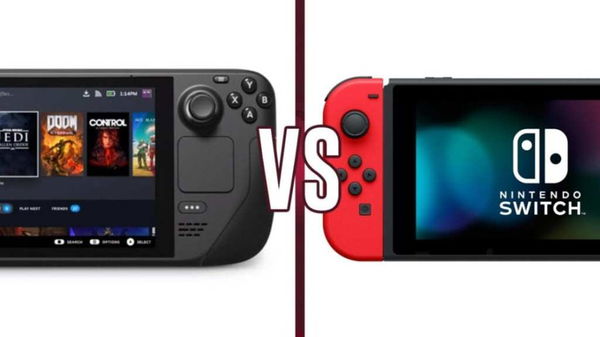 The portable console market has expanded a lot in the past few years. From Nintendo Switch to Steam Deck, the popularity of handheld consoles has skyrocketed in the pandemic period. It almost goes without saying, but the convenience and comfort of just being able to pick up your console and games with you on your journey sound truly fascinating.
ADVERTISEMENT
Article continues below this ad
Till 2022, Nintendo was ruling the portable gaming community, but now here comes the very first real competitor to Nintendo switch – The Steam Deck. But how good Steam Deck actually is? Is it worth buying the Steam Deck? And most importantly, which console stands above the rest? Let's find out.
ADVERTISEMENT
Article continues below this ad
Nintendo Switch vs. Steam Deck – And the winner is…
Both of these consoles are very different from each other, with different games, bodies, screen quality, and of course the price range. So let's find out if Steam Deck is going to be the next hot thing in the market.
Body and screen quality of Nintendo Switch and Steam Deck
Let's start off this list with one of the most important features in a portable gaming console – the body and screen quality. Steam Deck is definitely larger and heavier than Switch as it weighs almost 700 grams. While, Switch is just around 400 grams. However, it's worth noting that Switch allows its users to remove the controls from the console body so that players can play from a distance. While Steam Deck simply doesn't allow it, giving an upper hand to Nintendo Switch in this department.
It's certainly a downside for Steam Deck as it removes the ability to play tons and tons of multiplayer titles with ease and that too without needing to invest in external ways like mouse or keyboards. Additionally, the screen quality of both of these consoles is pretty much similar. However, Steam Deck has a slightly higher resolution of 800p and for Nintendo Switch it's 720p.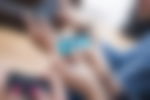 Controls
Moving on to another important feature in portal console gaming – ofcourse the controls. Nintendo Switch's easy-to-use and detachable controls are one of its high-in-demand features. This gives a much more comfortable gaming experience for Switch owners as they can just play games from a distance. Both the consoles give you a wide range of buttons for that ultimate gaming experience.
Steam Deck has a D-pad on the left side of the console and traditional 4 L/R trigger buttons. To top it all off it also gives players four extra buttons on the backside of the console.
Talking about Nintendo Switch, it also has the usual 4 L/R trigger buttons with 4 more buttons as you disconnect the joy from the device.
To put it simply, both have pretty much the same controls with their own positive and negative side.
WATCH THIS STORY: THE HIGHEST SELLING NINTENDO GAMES OF 2021
Games and general compatibility
Next up on the list, we have something really exciting. In this area, both the consoles differ a lot from each other. Steam Deck uses Steam OS operating system, based on Linux, while on the other hand, Nintendo Switch has its own operating system.
And that's why Steam Deck can play any game in the Steam library. Additionally, it's compatible with the Epic Games store as well. However, something worth noting here is that despite having a variety of games at its disposal, Steam Deck isn't capable of multiplayer titles like Destiny 2, Apex Legends, PUBG, and more.
As it turns out, if you want to play a wide variety of games then Steam Deck is your best friend but if you want to enjoy more Nintendo exclusive hyped titles like Kirby and the Forgotten Land, The Legend of Zelda, Mario, and many more then Switch is the right deal here.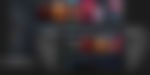 In the General compatibility part, clearly, Steam Deck is the ultimate winner. In this department, Steam Deck is a masterpiece. Well, it's basically a computer. That is, you can do anything you like on Steam Deck. From internet browsing to text editors, Steam Deck has it all.
Price range
The last thing we have to talk about is ofcourse its price point. Steam Deck comes in 3 different versions starting from $399USD.
64GB- 399USD
256GB – 529USD
512GB- 649USD
For Nintendo Switch the price range starts at 299USD and for the OLED version, it's 349.99USD. As expected, Steam Deck is slightly more expensive than Nintendo Switch.
The final verdict
Both of these consoles definitely beat other portable handheld consoles on the market out there. No doubt, Nintendo Switch is in a league of its own. But with Steam Deck's impressive graphics and compatibility, it looks like it's already slicing into the Switch's immense market share. However, interestingly, as similar as they are, they are also very different from each other. Basically, both of these consoles target a very different type of audience.
ADVERTISEMENT
Article continues below this ad
If you are looking for a portable handheld device that is relatively cost-effective and offers some of the widely popular games in the market, Nintendo Switch is the right choice here. But if you are looking for something much more than just a portable console and want to enjoy a wide variety of other games then go with the Steam Deck.
Steam Deck is all set to release on February 25, 2022.
ADVERTISEMENT
Article continues below this ad
Which console do you think is going to take over the portable handheld console market – Steam Deck or everyone's favorite Nintendo Switch? Let us know in the comment section below.