Nintendo's Habit of Compensating an Incomplete Game With a Free DLC Could Backfire in the Case of Splatoon 3
Published 07/10/2022, 10:10 AM EDT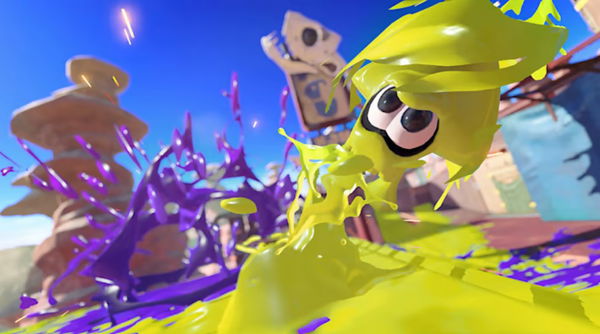 With Splatoon 3's release closing in, Nintendo fans are extremely hyped up. Although Splatoon 3 is expected to drop with a lot of content, Nintendo will probably add a free DLC to the game at some point, just like its predecessor!
ADVERTISEMENT
Article continues below this ad
Although a free DLC sounds fun, there's something important to note about Nintendo's recurring behavior. As it happens, the company's launches, especially of Mario, have not been doing well, in terms of fan opinions. There's definitely a glaring issue with the company's free DLC policy. And, as a notable analyst of the name GetMadz points out, Splatoon 3 could be a victim of the same issue.
ADVERTISEMENT
Article continues below this ad
What's up with the Splatoon franchise?
The original Splatoon game impressed a lot of people with its fresh concept. Clearly, the idea of shooting paint across maps while transitioning between forms to survive was marvelous!
The first Splatoon game showed up in 2015 for fans who owned a Wii U. Later, the franchise received a sequel, Splatoon 2, especially for the Nintendo Switch system. As it happens, the final event in Wii U's Splatoon also influenced Splatoon 2's plot that went on to win hearts all over again.
After a great career, Splatoon 2 is now ready to welcome its sequel, a third installment of the majorly popular series. Splatoon 3 is slated to release in September and will bring a lot of new features that fans are expected to try. Moreover, Nintendo is also expected to be adding a free DLC update to the game, as they did with Splatoon 2 on Switch.
Is Nintendo developing a bad habit of adding free DLCs?
As GetMadz pointed out in his recent video, games like Mario Strikers: Battle Arena, Nintendo Switch Sports, and Animal Crossing seemed incredibly incomplete at release. Although fun for a few days, the gameplay quickly became monotonous due to a lack of content.
According to GetMadz, Nintendo indulges in a bad habit. They are releasing incomplete games in a hurry and compensating with free DLC updates later. This strategy worked for Splatoon 2 on Switch, but isn't doing well with recent launches.
With Splatoon 2's free DLC update in 2018, fans received new weapons and other new content, alongside a plethora of improvements over Splatoon 2. Moreover, Splatoon's idea of a Turf War Shooter game was just the refreshing change everyone needed.
ADVERTISEMENT
Article continues below this ad
Splatoon 3, on the other hand, will not be a new idea anymore. Hence, if Nintendo decides to rush into releasing an incomplete sequel, the strategy may not work anymore. The franchise has been doing incredibly well until now. Fans certainly don't want things to change.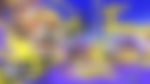 Nintendo also released a special Splatoon 3-themed Switch OLED system earlier this week. Following the same, many were disappointed at the company's ignorance toward fan demands. With Switch hitting the 5-year mark, most fans want a system with better features.
ADVERTISEMENT
Article continues below this ad
WATCH THIS STORY: Ranking the highest-rated Nintendo Switch games of all time
Nintendo is not executing well-thought plans as of now, and this could end up ruining its reputation.