Nintendo's Latest Switch Lite and Quake Announcements Are Every Fan's Dream Come True
Published 08/20/2021, 12:44 PM EDT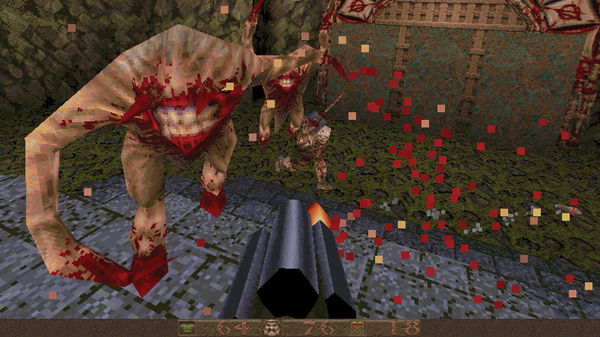 ---
---
This news might excite many gamers and enthusiasts. QuakeCon is taking place in Dallas and what makes this even better is that we might expect a revamp of the Quake game- a reboot or a remaster. This would be the perfect way to pay tribute to its 25-year-old legacy!
ADVERTISEMENT
Article continues below this ad
And to excite you even more, Nintendo has announced a new Pokemon-themed special edition of its Switch console to release this fall.  2021 has been full of surprises, and this news is a testament to the statement!
ADVERTISEMENT
Article continues below this ad
Is Quake getting a reboot?
While recently a revival for the Quake series was teased in the QuakeCon, a mysterious ESRB rating emerged, rating an unknown version of the Quake game.
The listing stated that the new Quake project would soon be available on PC, PS4, PS5, Xbox One, Xbox Series X/S, and Nintendo Switch.
There is no information about the nature of the game, but what fans have speculated so far hints towards a possible reboot or remaster of the game. The Official QuakeCon schedule teased about the same while talking about a "revitalized edition" from the developers, Machine Games.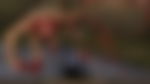 In the event "Let's Talk About Quake," a possible new version of the game was teased in a now-removed description which read:
"Quake is back, in this special stream John Linneman from Digital Foundry talks to Jerk Gustafsson of MachineGames about the title's iconic legacy and what it meant to both of them. The pair will also discuss the additional content MachineGames have contributed to this revitalized edition."
While again much information about the game and its rating is unknown, a vague description as reported by NME read:
"This is a first-person shooter in which players assume the role of a soldier that travels through time to stop an evil force from destroying humanity,
"Players traverse through maze-like medieval environments and use shotguns, nail guns, and grenade launchers to kill various enemies (e.g., zombies, demonic forces, scorpions, humans) in frenetic run-and-gun combat,
"Battles are accompanied by gunfire sounds, screams of pain, and large explosions. Large blood-splatter effects occur frequently, and several attacks cause enemies to explode into bloody chunks. Some areas depict mutilated body parts on the ground or falling from ceilings."
WATCH THIS STORY –  Pokémon Go Tips and Tricks to Become A Master
While anything relatively related to the announcement is yet unknown, we can pin our hopes to relive the 25-year-old legacy of this fan-favorite series yet again!
Special Pokemon Edition of Nintendo Switch announced!
ADVERTISEMENT
Article continues below this ad
Here is another piece of news to excite all the Pokemon trainers and enthusiasts out there! Nintendo announced a new special-edition Nintendo Switch console to celebrate the upcoming release of 'Pokemon Brilliant Diamon and Shining Pearl'. Nintendo is planning to release the Pokemon-themed Nintendo Switch Lite Dialga and Palkia edition on November 5, just two weeks before Pokemon Brilliant Diamon and Shining Pearl release on November 19.
The console is not yet available for preorder, but placeholder listings are live for $200.
ADVERTISEMENT
Article continues below this ad
Furthermore, the Nintendo Switch OLED releases on October 8 and the demand for it keeps making the preorders go out of stock.
Trending Stories