'No one's gonna stay on top forever'- Ninja is Absolutely Unfazed by Drop in Twitch Viewership
Published 11/21/2021, 2:23 PM EST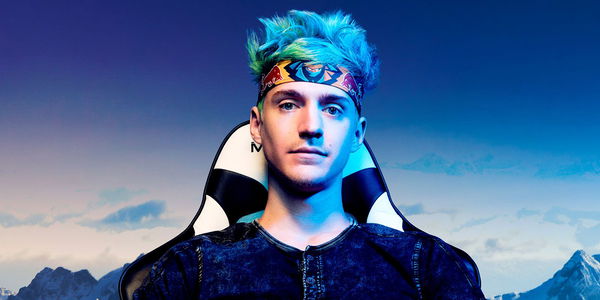 ---
---
Ninja is a streamer who needs no introduction. Debuting in 2018, Tyler "Ninja" Blevins rode a wave that launched him into an unprecedented extent of popularity and fame. Day by day, his subscribers increased, and breaking records was a regular occurrence for him.
ADVERTISEMENT
Article continues below this ad
However, his position as a top dog has been taken by other streamers. His audience is no longer what it used to be in terms of viewership numbers. Surprisingly, Ninja does not have a lot of problems with his decrease in popularity.
Read More: Video Game Franchises returning to console
ADVERTISEMENT
Article continues below this ad
Ninja on his declining popularity
Ninja at one point in his life attracted an astounding 667,000 viewers with a collaboration with Drake. He now streams to an audience ranging between 10,000 and 15,000 viewers. However, in an interview with the Washington Post, the iconic streamer seems to have accepted this change.
"No one's gonna stay on top forever, especially when it comes to live-streaming; there's always somebody new and hot." He added that things have changed substantially since 2018. He no longer has time to engage and put in that much effort to attract an audience. He felt that by having a wife and family, he has other responsibilities to devote his time to.
ADVERTISEMENT
Article continues below this ad
His career has been extremely eventful. The streamer started out in the streaming industry a long time ago, and before that, he was a professional gamer. In fact, he was one of the first prominent faces, and it was on his back that streaming got bigger and bigger and so did Fortnite.
He has made a lot of bold moves with regard to his career as well. In 2019, he shocked fans by announcing that he would move to the streaming platform Mixer. However, the streaming platform could not gain traction and is now defunct. Following this alongside Fortnite's return, Ninja remigrated to Twitch.
ADVERTISEMENT
Article continues below this ad
Ninja has surprisingly seen his mediocre viewership in a positive light. He feels that now that he does not have the spotlight on him, he can engage and explore other titles that aren't Fortnite.