Nothing But Rage! Every Time TimTheTatman Snapped While Playing Halo Infinite
Published 11/23/2021, 2:13 PM EST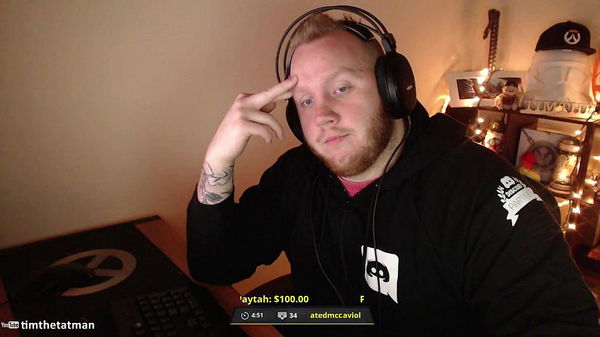 ---
---
It is hard to keep a straight face when everything is going sideways in your life. It applies to the real world and also to online esports, which can push players and streamers off the edge. Popular streamer, TimTheTatman does not differ from the rest of us, aside from being incredibly wealthy and funny.
ADVERTISEMENT
Article continues below this ad
The 31-year-old streamer isn't the best video gamer in the world. However, he is a great comedian, who never stands up, at least not in his streams. Tim took to Halo Infinite, as Xbox released the game as an open beta worldwide during its 20th-anniversary celebration event.
Tim's iconic rage-inducing moments include getting sniped from a distance, blowing himself up by stepping on a grenade, failing to land simple headshots, and more. First-person shooters can be difficult and the random warfare can sometimes throw you into the realm of blood rage, where everything deserves to face your wrath.
ADVERTISEMENT
Article continues below this ad
video source: Even More TimTheTatman
Halo Infinite has impressed TimTheTatman, Doc, and many other streamers
This just might be the year for Halo to take over the world and what a great start it has had. The surprising launch of Halo Infinite definitely caught everyone off guard. Streamers like Myth, Dr Disrespect, Tim, and many more immediately took to the game. And everyone has responded positively; the game seems to be in a great place.
Watch this story: Best MMORPG Games Coming in 2021
ADVERTISEMENT
Article continues below this ad
Only a fraction of the community has faced severe issues with the title, which continues to haunt the game. It is quite understandable that the game isn't perfect, but as compared to its peers, Halo has done a fantastic job. A few hiccups in the open-beta can be easily ignored, as the game is still a couple of weeks away from final release on December 8.
Certainly, teams at 343 industries must be planning on releasing an elaborate patch to fix numerous issues that haunt the game. So if you are facing some issues with the game, then maybe file a ticket with Halo Support or wait for the ultimate launch.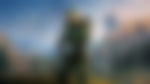 ADVERTISEMENT
Article continues below this ad
Halo has positioned itself in a great spot as its competitors, Call of Duty and Battlefield, have failed to impress the community. Only titles like Warzone, Apex Legends, Valorant, and Counter-Strike are serious competitors. Usually, fans jump ship to something new and amazing like Halo Infinite, expecting to experience something unique and engaging. And on that front, Halo: Infinite has managed to live up to the expectations.