"Nothing Special About This" – Major PlayStation 5 Leak Fails to Impress Call of Duty Fans Amid Modern Warfare II Anticipation
Published 09/15/2022, 8:00 AM EDT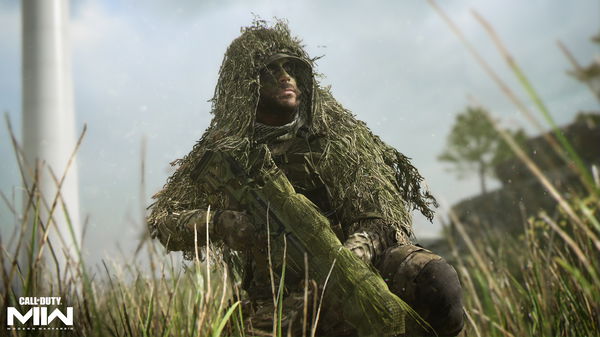 Call of Duty is going to blow the minds of all the fans with today's much-anticipated NEXT event. As the time is ticking for the ultimate reveal of the iconic franchise's future, more updates are also coming in from various insiders.
According to a new update, Modern Warfare II is set to feature some exciting, unexpected options for the players. It looks like Call of Duty's team is going to bring fresh flavor when it comes to offering a great experience.
Call of Duty fans are not surprised by the latest reveal for Modern Warfare II features
Ahead of the release of MWII, Activision is going to offer early access to open beta versions of the next CoD installment starting Friday. PlayStation players will be the ones who will get to experience the beta before users on other platforms have it. Recently, the reputed Twitter account ModernWarzone dropped a piece of massive news related to the awaited title.
In a tweet, ModernWarzone mentioned that they found FOV slider options in the PlayStation 5 version of Modern Warfare II. Not just that, there's also an option to toggle a third-person perspective. Additionally, a new launcher is also reportedly coming to the game. It will act as a Call of Duty Hub, according to the tweet by the insider account.
In terms of having an advantage, the FOV slider does play a key role, and having it on the console as well means the users of the PlayStation will also gain an upper hand. However, it looks like the console players themselves aren't highly surprised by the latest reveal.
CoD lovers are not shocked by the PS5 leak
Many of the players stated that the FOV has been present on the console already since the last two entries, Cold War and Vanguard. Simply put, they found the information to be of no relevance and there was nothing new for them since they were expecting it.
On the other hand, few of the fans showed interest in the third-person perspective feature, in case it gets officially announced in Call of Duty Modern Warfare II. But generally, they were not very much stunned by the newest leak. "Wow cool we had this in Cold War and Vanguard. Nothing Special about this. We want that shit in Warzone, thats what we asked for the last 2 years …," wrote one user.
The game comes out next month on October 28, 2022. Before the launch, there's going to be a big event today titled CoD NEXT. It will showcase all the huge changes coming to the action franchise in the future.
WATCH THIS STORY: Top 5 Call of Duty Games of All Time