"Now This Is Content" – Animal Crossing Fan Takes Over the Internet With a Hilarious Unicycle Act
Published 05/12/2022, 8:30 AM EDT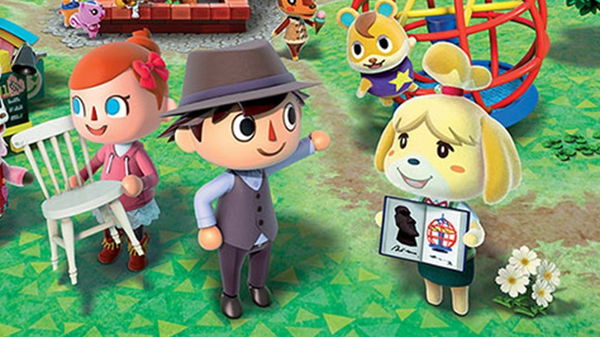 Nintendo's iconic Animal Crossing isn't just popular for its massive fan following. But the franchise is also adored for its range of wonderful in-game music. From time to time, the gaming series has witnessed many incredible creations, some in-game while a few in real life. It's now more of a tradition, which recently witnessed another jaw-dropping real-life creation showcasing the franchise's amazing music.
This Animal Crossing fan played in-game Kapp'n song's tune using just two instruments: kazoo and ukulele. That also, while riding on his unicycle straight for around 1:20 seconds. It sounds a little hilarious, but it's true. For those having a hard time believing. This fan also recorded himself and shared the video clip on the Reddit community. Wasting no time, let's check out this his performance.
Animal Crossing fan performs the cover of Kapp'n's music
On May 10th, the Reddit user "u/UnicycleMusicHuman" who's the performer, joyfully shared the same.
Take a moment to appreciate this fan's performance and don't miss on listening to the wonderful tune. Not only he flawlessly multitasks but also plays the tune perfectly, very identical to the one featured in the game.
Many of you might be unfamiliar with Kapp'n's music, but no worries. Popular for boasting a range of unique in-game villagers, the Animal Crossing series has this sweet little turtle named Kapp'n. And almost every interaction with him involves some form of transportation.
WATCH THIS STORY: Ranking The Highest Selling Dishes In Animal Crossing: New Horizons
So, for most trips, Kapp'n sings songs to players. Moreover, this villager is indeed a significant part of this iconic gaming franchise. And is there in the series since the first-ever 2001's Animal Crossing game.
The community praised this fan's performance
There's no doubt that this fan's performance is truly a masterpiece. It has indeed left the fans impressed as talent like this is quite rare nowadays. Moreover, out of curiosity, a fan in the comment asked how many retakes it took while making this video. To which, the creator said it took 2 retakes.
Only because he placed the camera incorrectly on the first attempt. Here's how fans reacted to his act:
Comment down and let us know are did you find this fan's performance? Also, share your favorite Animal Crossing song/music.