Fortnite Pro NRG Clix and NFL Athlete Tarik Cohen Repeat Miami Magic to Regain Their Streamer Bowl Title
Published 02/08/2021, 7:06 AM EST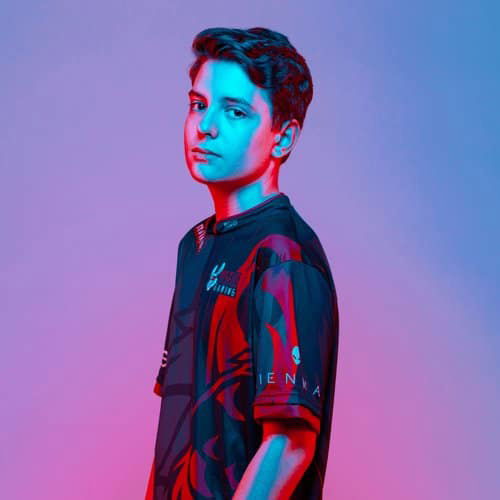 ---
---
The Twitch Streamer Bowl took place on February 4, 2021. The event which began on December 15, 2020, included 4 weeks of qualifiers following a draft that culminated in 4 games of trios. 30 NFL players, 30 streamers, and 30 members of the Fortnite community took part in this tournament. NFL stars like Saquon Barkley, Kyler Murray, and Kenyan Drake teamed up with Fornite pros and community champions to form the trios.
ADVERTISEMENT
Article continues below this ad
The Streamer Bowl, 2021 took place online due to Covid-19 restrictions. The tournament featured a prize pool of 1 million dollars, all for charity. The winning team would get to donate $250,000 to a charity of their choice and so on for the lower ranks.
ADVERTISEMENT
Article continues below this ad
The Clix and Cohen Connection
Reigning champions Cody 'Clix' Conrod and NFL running back Tarik Cohen joined forces for the second year in a row along with community player 'Xacial' to form 'The Shotties'. Clix led from the front engaging in firefights first and controlling communications with his team. He got 5 of his team's 8 kills to clutch a victory royale in game 1 itself. This put them at number 1 with 34 points after game 1.
The trio faced a quick exit from game 2 courtesy of a quick scope elimination of Clix by streamer Nate Hill. They received 0 points from this game. Although there were some close calls, Clix's tactical brilliance got them a second Fortnite victory royale. Clix was the kill machine in this game as well bagging 7 of his teams 9 eliminations putting them at 70 points after 3 games.
Game 4 saw Clix left as the last man standing from his team with 40 players left. Tarik Cohens motivating words "Clutch it out homeboy, same as last year" definitely pushed Clix as he went on to get 6 eliminations and place 4th. These efforts were adequate to secure Clix and Tarik their back-to-back streamer bowls.
ADVERTISEMENT
Article continues below this ad
Return of Familiar Faces to Fortnite
Turner 'Tfue' Tenny, 'Nickmercs' along with other familiar faces were seen competing after a while. Tfue's team the 'Washed Boomers' finished 3rd with Nickmercs' 'Steamy Stackers' finishing 18th. Overall the Twitch Streamer Bowl was an extremely entertaining event that raised money for a good cause. ADVERTISEMENT
Article continues below this ad