Omori Finally Gets a Release Date on the Nintendo Switch at the Indie World Showcase
Published 12/15/2021, 2:24 PM EST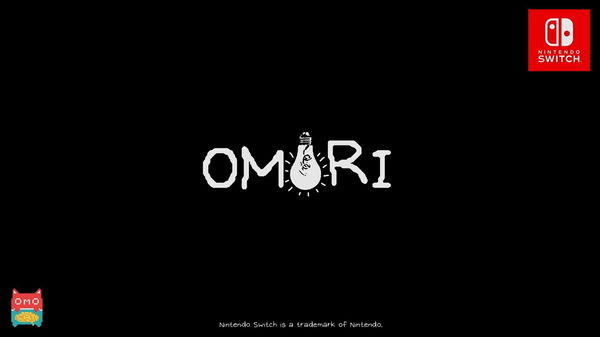 ---
---
The gaming world just witnessed a fantastic event that was dedicated to indie developers. Triple-A titles and long-running franchises carry massive budgets and are backed by marketing juggernauts that indie companies cannot compete against. This makes events like indie showcase as it celebrates the smaller guys who are actively producing remarkable titles that oftentimes get swept under the rug.
ADVERTISEMENT
Article continues below this ad
Japanese game development studio Nintendo just concluded its impressive showcase. The game development studio also shared many noteworthy announcements that will excite Switch users. A list of amazing titles is headed to the platform, including 2020's mega-successful horror title Omori.
ADVERTISEMENT
Article continues below this ad
Omori's addition will definitely lift Nintendo Switch
The psychological horror title was released at the tail end of 2020, and in its first year, it has garnered amazing reviews. The horror genre is filled with many names, but only a few manage to deliver a memorable experience. Omori stands out as a unique RPG title that elegantly delivers a bone-chilling experience. The theme of the title is centered on depression, anxiety, and various phobias that haunt the protagonist.
Gamers will find themselves locked inside an expansive wonderland that is filled with unsolved mysteries and weird creatures. The protagonist will lead the party of 3 other members, who carry distinct personalities and traits.
This dials into the gameplay as each party member excels in certain areas, which makes them significant. You can refer to the below video, as it deep dives into everything that makes this indie a must-have.
ADVERTISEMENT
Article continues below this ad
Videos Source:  NETRO
It is not easy to deliver a powerful psychological horror experience and pair it with RPG elements; the feeling of loneliness and helplessness in uncanny situations clearly adds to the immersion. However, the inclusion of RPG elements counteracts that feeling, but Omori still doesn't disappoint.
ADVERTISEMENT
Article continues below this ad
Developers have cleverly designed each area and filled it with interesting puzzles. Backed by an impressive original score, this title will definitely leave haunt your dreams. If you manage to get over the horror, the fantastic musical score will linger for a lot longer.
Omori is expected to be released in spring next year.