Optic Gaming's CEO Complains About the State of Gentleman's Agreements in Call of Duty
Published 04/05/2021, 3:35 PM EDT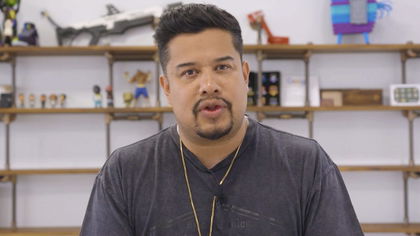 ---
---
Recently, the Chief Executive Officer of Optic Gaming, Hector 'H3CZ' Rodriguez, spoke on the current state of Gentlemans Agreements in Call of Duty. He reminisces the good old days and argues why the agreement has gone over the top.
ADVERTISEMENT
Article continues below this ad
A Gentleman's Agreement in Call of Duty implies a mutual agreement between players to abstain from using a certain gun, attachment, perk, or explosive. In the past, items like the AK-47, all snipers, stim shots, and decoys have undergone this treatment.
Biased nature of Gentlemans Agreements in Call of Duty
ADVERTISEMENT
Article continues below this ad
New York Subliners assault rifle player Clayster took to Twitter to express his frustration on GA's. Following the recent ban of the QBZ-83, Clayster pointed out how four assault rifles have been GA'd. On the contrary, sub-machine gun players have only had the damage barrel attachment taken away from them.
Hecx goes on to explain why GA's have made the game less exciting. He says "If there is a weapon that everybody can make the exact same thing off and be on a team" alongside other members who also have the same ability, then it is a level playing field.
In the podcast, Hecx tries to point out how pros may be trying to shield themselves from playing against certain weapons by vaulting them using GA's. To his point, he says "Don't f***ing hit me with the bulls**t the bullshit of its not gonna be fun for the fans" but tells them to say it how it really is, which is that players are scared of playing against these rifles.
ADVERTISEMENT
Article continues below this ad
As a result of constant updates, Call of Duty's GA meta is changing rapidly. However, one gun assault rifle players can always count on is the Krig. It is described as a "Full-auto assault rifle. Improved damage and accuracy. Excellent weapon control with slightly faster reload speeds." It is effective in both long and close range, making it a balanced option in the class.
Do you agree with Clayster and Hecx that GA's are biased? How do you think they should be modified going forward? Let us know in the comments down below.
ADVERTISEMENT
Article continues below this ad