Outriders Devs Reveal Strategies to Tackle Cheaters and Hackers
Published 03/26/2021, 3:27 PM EDT

---
---
Outriders is an upcoming cooperative role-playing third-person video game developed by People Can Fly. Game developers often face a hard-time dealing with hackers and cheaters who try to mod their games for personal benefits.
ADVERTISEMENT
Article continues below this ad
However, it looks like People Can Fly won't tolerate such behavior. The developers are planning to introduce some steps which will make hackers feel shameful for their acts.
ADVERTISEMENT
Article continues below this ad
 Outriders devs' step against cheater is worth acknowledging
During a recent announcement, the devs stated, "Since demo launch this has been a hotly debated topic, so we wanted to provide some perspective on it as well as outline our policy regarding cheating and hacking going forward." The developers even informed that they have identified up to 200 players out of 2 million players using cheats in the demo version of the game.
They claimed such activities won't be tolerated, and hackers may face severe consequences for their actions. Only 0.01% of total players are using cheats, and the developers are confident that this number won't increase after the game's official launch. People Can Fly will not only give such players matchmaking penalties, but also a visible watermark to distinguish them from legit players.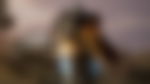 Following are the steps People Can Fly is thinking to take against cheaters:
Repercussions are account wide, not character specific
You will not be able to match-make with legit players
Matchmaking will probably take a significantly longer time
You will still be able to play solo
In the future, your HUD will have a discreet but visible watermark placed on it so that viewers can readily identify gameplay footage created on this account as coming from a flagged account.
In the recent post, they further said, "If you cheated during the demo "just to try it out" but wish to go into the main game unbranded. You must DELETE ALL CHARACTERS AND ITEMS ON YOUR ENTIRE ACCOUNT in order to wipe the slate clean. You should not carry over any progress between demo and main game. If you previously cheated but do not plan to do so in the main game."
Malpractices that come under cheating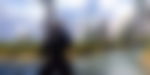 ADVERTISEMENT
Article continues below this ad
Intentionally running the game on PC without Easy Anti Cheat (EAC).
Modifying game files to enhance a character: levels, skills, inventory, etc.
Externally modifying game time to reduce time dependent features such as vendors and challenges.
Using a trainer program or similar to gain advantages within the game.
Using gameplay altering programs such as aimbots or wallhacks.
The devs may manually review individual players who are regularly kicked by multiplayer hosts shortly after joining as an additional anti-cheat/anti-grief safeguard.
These are the rules that players should keep in mind, because if they get caught using these unfair tactics, the actions taken against them will be far worse.
Outriders will launch on April 1. It will be available on the Game Pass, but not for PC.
ADVERTISEMENT
Article continues below this ad
Trending Stories