"Paid Actor" – TimTheTatman's Unpopular Take Lands Him in Hot Water With Call of Duty Fans
Published 03/24/2022, 1:45 PM EDT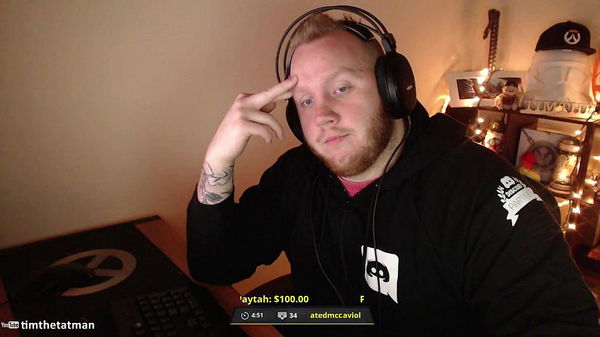 Call of Duty: Warzone has been a mess, mostly, since the beginning of this year mostly because of the various gameplay issues that it has witnessed so far. However, it seems like TimTheTatman has other opinions on Warzone. He just revealed that the game has been better after the recent update.
ADVERTISEMENT
Article continues below this ad
On his social media account, TimTheTatman shared a surprising tweet. He wrote that the newest rebirth-centric update has been the best yet in Call of Duty: Warzone. Tim even tagged Raven Software, while thanking the developing team.
ADVERTISEMENT
Article continues below this ad
Fans don't agree with TimTheTatman over the rebirth update in Call of Duty: Warzone
The Rebirth Island: Reinforced update made its way a few days ago. Talking about the changes, then melee weapons, marksman rifles, and shotguns have received an improvement. On the other hand, meta guns and some attachments have lost some strength.
TimTheTatman is also known for playing Call of Duty: Warzone. And the streamer seems to be liking the current update in the multiplayer. In a tweet, he praised Raven Software's team for releasing the Rebirth Island: Reinforced for the game.
It's quite shocking to see such a major reaction from none other than timethetatman himself. Does that mean that Warzone has finally recovered from the nightmarish phase that it's facing lately?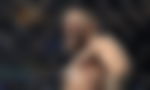 For the streamer, it may be the case for his own reasons. But it looks like fans themselves don't agree with his claim at all. In fact, most of them, on Twitter, came up with furious and negative reactions to his praise of Warzone's latest update.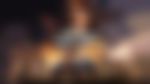 Moreover, some players even mentioned that he was joking about the game being better after the new Rebirth update. "Paid actor", wrote one frustrated user.
@timthetatman bro fr u must be joking …this is a huge w? On consoles again no textures hit reg is off the chart …and this is a hugh win?

— Andy Smith (@cloemi789) March 24, 2022
Ravens updates are kind of like the Cowboys for the last 26 years… they look good at first but always turn to shit.

— MacSweaty (@TheMacSweaty) March 23, 2022
Not really, my operator doesn't show up on menu, optimization on servers and FPS perfomance are bad, no decent Buffs(SMG's) or Nerfs(Bren) and my game starts on window mode by him self, but ye huge update @RavenSoftware

— DRZFRZ10 (@drzfrz10) March 23, 2022
What do you mean bro they broke the game again and again

— Snooz-Dantey (@SnoozDantey) March 23, 2022
It's too rebirth centric now. My fav game mode was plunder the only game mode I played and it's gone. Replaced by shitty clash

— Sam Willmott (@Willmott3Sam) March 23, 2022
It's fucking gash unfortunately, hackers back in waves too.

— Luke (@Welshrobson) March 23, 2022
ADVERTISEMENT
Article continues below this ad
Are we just pretending like them adding juggernauts to rebirth isn't one of the worst moves in cod history? Like who couldve possibly thought that was a good idea

— PSull24 (@ProdByTheCpt) March 24, 2022
Call of Duty: Warzone is now available worldwide. Players can have it on supported platforms like PS5, PS4, Xbox Series X and S, Xbox One, and PC.
ADVERTISEMENT
Article continues below this ad
WATCH THIS STORY: From Call Of Duty To Minecraft: Ranking The Highest–Selling Video Games of All Time
What are your thoughts on TimTheTatman's views on the game? Did the rebirth update prove to be useful to you in any way? Let us know in the comments.
Edited By: Pritam Priyedarshi