Ranking Top 5 'The Legend of Zelda' Titles and Tears of the Kingdom Is Not First
Published 11/21/2023, 5:10 AM EST

Follow Us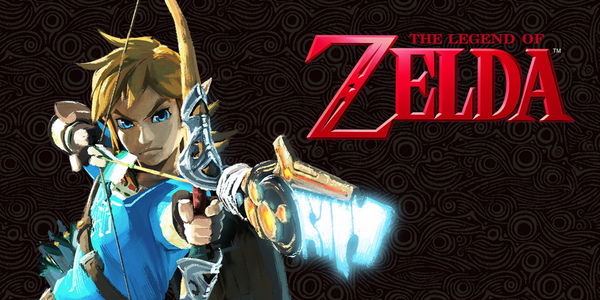 The Legend of Zelda: Tears of the Kingdom is a one-of-a-kind experience. As with every other game in the series, this one too has made its way to the race for GOTY this year. However, though Tears of the Kingdom is currently in the running to win a GOTY and might even win the award, it's still not the best game in this long-running series.
America's Favorite Video Today
There have been many The Legend of Zelda games over the years. Hence, it becomes unfair to just look at the latest game in the series and call it the best. So here's a list of the top 5 Legend of Zelda games.
The Legend of Zelda: Wind Waker
ADVERTISEMENT
Article continues below this ad
Nintendo launched The Legend of Zelda: Ocarina of Time for the N64 back in 1998. And the game was an instant hit. There were a bunch of reasons for its success, but the biggest was that it was the first-ever game in the series to feature 3D visuals. Like Super Mario 64, this too was a new direction for the series. What would one expect to follow such a game, though? A more realistic and darker tale of Link's heroism, that's for sure. But Nintendo revealed for GameCube Wind Waker, a very different game that fans hated at first sight.

A very grounded yet beautiful game gave players a ship to explore the open waters of this game's world. Hook accessories, stealth, and a bunch of other new stuff made this game stand out. The thing that stood out the most was its visuals. Its cel-shaded visuals looked so good that they hold up to this day. If one loves a Zelda game, this is a must-try.
The Legend of Zelda: Twilight Princess
This was the game that Ocarina fans had always asked Nintendo to build. A much darker and somewhat realistic-looking entry in the series. It is also said to be the direct sequel to Ocarina of Time. But instead of the flying fairy, this one featured a mind-numbingly annoying Midna.
But the gameplay mechanics were a massive improvement over Ocarina. Its visuals were a generation apart; there was a reason for people to get hooked on it. And let's not forget Wolf Link. Together with Midna, search-side quests are completed, and then players can find and complete those massive and elaborate dungeons. It sure deserved the GOTY it received back then.
The Legend of Zelda: A Link Between Worlds
Now let's look at a smaller but far more interesting title: A Link Between Worlds. Its name seems like an afterthought, as it was made to be a spinoff or a spiritual successor to The Legend of Zelda: A Link to the Past. Like its companion, this game featured overhead visuals, but it was understandable that it looked more beautiful than Link to the Past. And while the name sounded like a placeholder at best, Nintendo justified it. It had a story and gameplay mechanics that supported this name.
As for the story, a new enemy arrives and traps most of the important people from Link's world and takes them to his. Link then finds a way to travel between the worlds to find his friends and save them. The mechanic of sticking to the walls like a painting and shifting worlds by entering through cracks in the walls was as innovative as mechanics get, and it got the deserved praise for it. Then came the items.
Now Link truly had an open world at his disposal. He could complete the game in any sequence and go anywhere he wanted first, which was also new for the series. All in all, A Link to the Past was the game that laid the groundwork for what became Breath of the Wild and Tears of the Kingdom later on.
The Legend of Zelda: Majora's Mask
Where some considered Twilight Princess to be the sequel to Ocarina of Time, Majora's Mast was the very dark spin-off. It featured a very similar-looking Link as he gets tricked by a strange being called the Skull Kid and ends up having a weird face. He now has two missions: to get back at Skull Kid, take back what he stole from Link, and save Clock Town, as for some reason the Moon is coming down on it.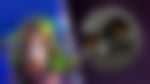 But he fails, and the town gets destroyed, but the time circles back, and now he has another chance. This is why many love this game; it plays like Ocarina of Time. It has similar visuals but has a darker tone overall, a much darker story, and consequences that are literally world-ending.
And so, players are tasked with solving the puzzle of how to save that town on time while completing all side quests and missions at hand. If Nintendo ever decides to remake it, this game would sell like hotcakes, all thanks to its unique setup.
The Legend of Zelda: Tears of the Kingdom
While it's not at the top of this list, this game is still one of the best in this series of games. It is no doubt the largest world Nintendo has created, and it is full of innovative gameplay mechanics and ideas to back it up. At first, many saw it as a mere asset flip of its prequel, Breath of the Wild, but as Nintendo showed more and more of it, things got clearer. This game was a lot more than just that; it actually had a whole new underground area and a whole new world up in the skies.
Players were able to travel up, down, or stay on the surface at will, and the best part was that these worlds had seamless connectivity. Yes, there are no loading times in between. Brilliant if one considers the fact that even Starfield failed to achieve such a thing, even on a system that is much more powerful than the Nintendo Switch.
ADVERTISEMENT
Article continues below this ad
Then came the abilities, Ultra Hand and Fuse. If nothing else, these abilities have changed pretty much everything that was possible in games. Imagine lifting anything in the game world and just smacking it together with another object and creating a new thing. Planes, tie fighters, and killer mechs—people literally built working robots in this game that were defeating enemies for them.
Storywise, too, it is somewhat different. While not as excellent as some other games on the list, it is still one of the best. This game showed Ganon the way Rogue One showed Darth Vader as a real force of nature, someone to fear. This is appreciated in these games where villains often end up being someone of trivial things.
ADVERTISEMENT
Article continues below this ad
Let's see if it ends up winning Game of the Year, though. It sure deserves it.
Watch this Story | Top 5 Games To Play if You Didn't Like Call of Duty: Modern Warfare 3
Providing feedback will help us make your experience better.
Enjoyed Your Read? Let us know how likely you are to recommend EssentiallySports to your friends!
Edited by: