PewDiePie Cheers His Fans Up by Ending His Lengthy Minecraft Hiatus
Published 12/21/2021, 1:45 PM EST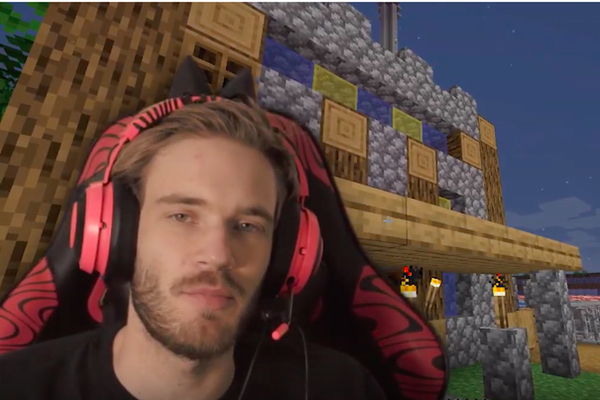 ---
---
PewDiePie is a name that needs no introduction in either the gaming or the streaming community. He is one of the biggest YouTubers ever, and his roots lie in playing video games. He has played Minecraft in the past, and his content got a lot of attention as well. However, he stopped playing the game.
ADVERTISEMENT
Article continues below this ad
And it wasn't till recently that fans found themselves delighted as he broke his hiatus and started up the game again.
PewDiePie and his return to Minecraft
ADVERTISEMENT
Article continues below this ad
YouTube juggernaut PewDiePie has ignited a flame of excitement in his community by making his return to this heavily successful and iconic title. This news comes after he claimed he would not return to the title. Evidently, he has changed his mind.
Watch Story: Most Hated Features of Fortnite Chapter 2
This video follows the release of Minecraft's latest patch. The Minecraft 1.18 patch just dropped. It is known as the Caves and Cliffs update. Boasting an arsenal of exciting new features. The update is so popular that it has already accumulated more than 4 million downloads.

The YouTube superstar himself could not hide his excitement. "We're back with Minecraft, baby! The new update is out," he said. Adding on he said, "I have not played in so long, look at all this," surprised how things looked in the game.
ADVERTISEMENT
Article continues below this ad
He rekindled his memories by revisiting the many places and pets he established in his previous playthroughs.
Dark Sven was found by the YouTuber under the iconic signs. He visited Bonky the donkey as well. Pewds looked quite delighted, revisiting everything he let go of. He took to flying in the sky to get a better view of his world; considering that a substantial amount of time has passed since he last saw it, this is justified.
Fans are quite elated by the YouTuber reviving the series. He has started uploading the series consistently. Minecraft is an incredibly iconic game. And his return is bound to be received with an amazing reception.
ADVERTISEMENT
Article continues below this ad
The iconic game released all the way back in 2011. More than a decade after its release, the game is still going strong, receiving consistent updates.