PewDiePie Once Ridiculed a Video Game Which Helped Kim Kardashian Make Nearly $200 Million – "Ain't Getting My Dollar"
Published 08/08/2022, 1:40 PM EDT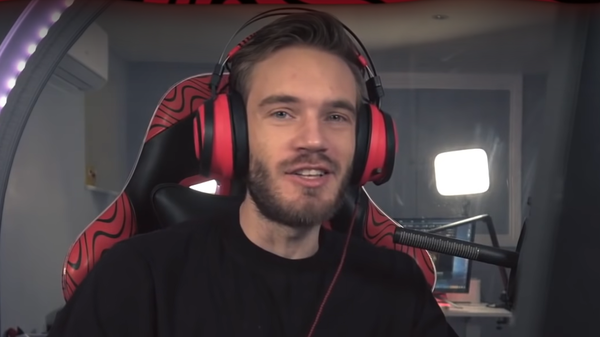 PewDiePie was always known for his sarcastic take on games. Most of his videos are about him making a mockery of games that fans think are not worth playing. Even if that game involves Kim Kardashian.
ADVERTISEMENT
Article continues below this ad
Felix Arvid Ulf Kjellberg aka PewDiePie was the first individual content creator to cross 100 million subscribers on YouTube. His success paved a way for many young and talented creators to make videos for YouTube. But what PewDiePie did was more than just making videos. He made a name for himself just by playing weird and absurd video games.
ADVERTISEMENT
Article continues below this ad
PewDiePie once played a Kardashian game and didn't like it
On August 14, 2014, PewDiePie uploaded a video by the title "Kim Kardashian: The Game – BISH WHAT?". In the video Felix can be seen playing a game called Kim Kardashian: Hollywood. It was a casual free-to-play role-playing game that was released on iOS and Android on June 24, 2014.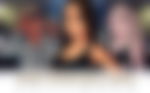 PewDiePie while playing it was in a very hilarious mood. This was mostly because he had no interest in playing it. For him, it was just another casual game. The fact that it was made by one of the leading indie game developers of that time, Glu Mobile, makes the story even more interesting.
Notably, Felix started to mock the game by typing his name as "my a**s". After that, he questioned why the game gave money to the player for doing someone else's job. Later he even mocked the game further by giving bad reviews in the Appstore and saying, "you're not making any money out of this."
Why was Kim Kardashian: Hollywood famous?
It may come as a surprise to many, but Kim Kardashian: Hollywood earned $220 million from 67 million installs by 2018. This was mainly because of how simple and effective the game was.
The game gave a chance to look inside the lives of Hollywood stars and their journey to fame. In the game, the player starts as a normal dresser and an E-listed model. Throughout the game, the players had to complete several tasks to build up their reputation in the circuit and make their way to become an A-lister.
ADVERTISEMENT
Article continues below this ad
Apart from this, another main reason was the type of games people used to love during that time. The games made by companies like Glu and Miniclip were fan favorites and had special places in the hearts of their fans.
Even though PewDiePie might not have enjoyed the game that much, many casual gamers did. Proving that it does not take much to create good games, just some love and affection from the developers is enough.
ADVERTISEMENT
Article continues below this ad
WATCH THIS STORY: Biggest streamers who left Twitch and switched to YouTube 
What other reasons do you think made the game do so well? Let us know in the comments below.