Philanthropist YouTuber MrBeast Utilizes $1.2 Million Donation to Help the Survivor of Kentucky Storm
Published 12/31/2022, 6:09 AM EST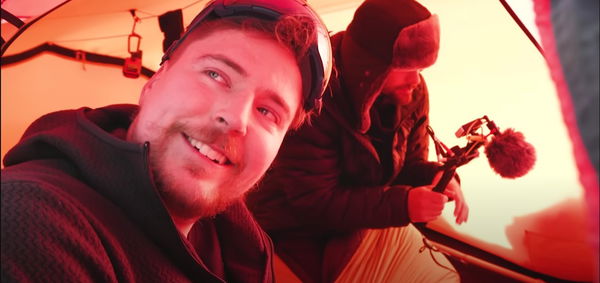 On December 10, 2021, a devastating tornado ruined the state of Kentucky in the USA. The Tornado moved for 165 miles, destroying almost half of the state. Collateral damage was immeasurable, and many lost their homes. YouTube Millionaire philanthropist, MrBeast, took on his own hands to come forward and help these people in need. 
Jimmy Donaldson, aka MrBeast, is known for his bigger-than-life hijinks and wacky challenges. He has gained massive success and fame from his YouTube career. Instead of living a lavish life with his earnings, Jimmy utilizes his resources to help people in need and make the world a little brighter. 
ADVERTISEMENT
Article continues below this ad
MrBeast helps the Kentucky Relief work 
The aftermath of the 2021 disaster was chilling. Almost half of the state was devastated. 74 people lost their lives and more than 100 people were lost. The residents who survived also got it hard as their livelihoods, as well as their residences, were razed to the grounds. The state was in utter disarray.
The Government came with aid but it wasn't enough. Seeing the people facing such harsh times, Jimmy jumped into the scene. He sent his confidant, Darren, to one of the destroyed towns of the state to help with the relief works. The crew of Beast quickly started collecting intel on the situation and proceed with the necessary work. 
After the disaster struck, FEMA donated $1 Million worth of Plywood to help them start building accommodations for the residents. Many other organizations also partnered up with the Young Philanthropists to volunteer in the effort. With all the help, the MrBeast team started building and necessary accommodations and start the resettlement procedure back in January 2022. 
ADVERTISEMENT
Article continues below this ad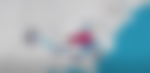 At first, the efforts began by rebuilding 14 houses. A Mennonite church agreed to volunteer with workers to help with the building. Though the resources were there, the progress was very slow as the volunteers weren't skilled enough to build the houses efficiently. To tackle this problem, the Beast Team went to the state government to request skilled builders.
After 5 months of downtime, the building work was back on track as the government agreed on the proposal and provided the professionals. To help with the supplies Lowe's donated $250,000. With the new workforce and resources, the relief got its much-needed boost.
ADVERTISEMENT
Article continues below this ad
After months of toil and hardship, the team was finally able to finish the accommodations for the town's residents. But to take things to the next level, in signature MrBeast style, Jimmy bought a truckload of furniture to decorate the houses for the residents. 
WATCH THIS STORY: Ranking MrBeast's Most Watched YouTube Videos Of All Time
Edited By: Deepika Bhaduri