PlayStation 3 and Xbox 360 Owners Share Their Best GTA Online Memories Following the Game's Shutdown
Published 12/17/2021, 7:57 AM EST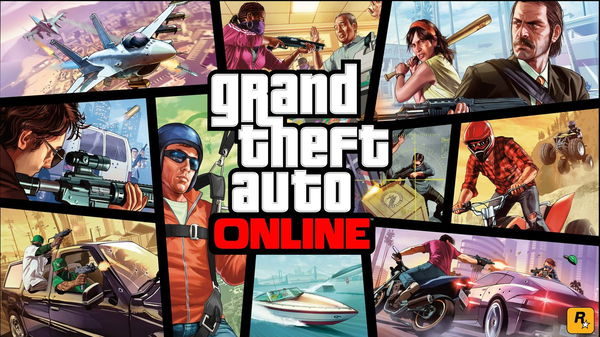 ---
---
The time has finally come for all the PlayStation 3 and Xbox 360 users to bid farewell to GTA online. The developer, Rockstar Games, has officially shut down the GTA online servers for these two platforms.
In fact, this news saddened the entire gaming community because the game provided a great experience on the consoles for a long time. In this moment of sorrow, the fans have shared their favorite GTA online memories on Twitter.
In the month of July, developer Rockstar Games made the announcement that they'd be shutting down the servers in December on their official website, and on December 16, the servers were rendered inactive.
The devs also mentioned that GTA online server shutdown wouldn't affect the GTA V story mode for Xbox 360 and PlayStation 4.
The game was super fun to play on both consoles, and now that the servers have been taken down, people have shared how they feel on Twitter.
WATCH THIS STORY – Toughest Video Game Bosses of All Time
Fans sharing their favorite GTA Online memories
One Twitter user named The Tories Out Project has expressed their love for this game by saying. "This is where the GTA 5 dream started. I have fond memories. The billion $ bounties. Rooftop Rumble. Car swapping. Having jets, tanks, & rare vehicles in my garage. Yankton DNS servers. RP & $ DNS servers. Ground fights were more fair & better on PS3. Amazing memories. Thank you."
It seems as though the game made quite an impact on the people that played it.
One Twitter user shared a picture of their first car in this game.
This person isn't the only one who skipped school to play the game.
Moments like this are a testament to the level of hype that this game had when it was newly launched in the market.
One Twitter user has shared memories of when they used to stay awake all night just to wait for the release of new DLCs.
Though the servers are dead, GTA Online will live on through the memories of those who played it on their Xbox 360/PS3.
Comment down and share about your favorite GTA Online moment.