PlayStation 5 and Xbox Series X Restock Tracker: Will there be fresh stock Available this week?
Published 09/07/2021, 3:20 PM EDT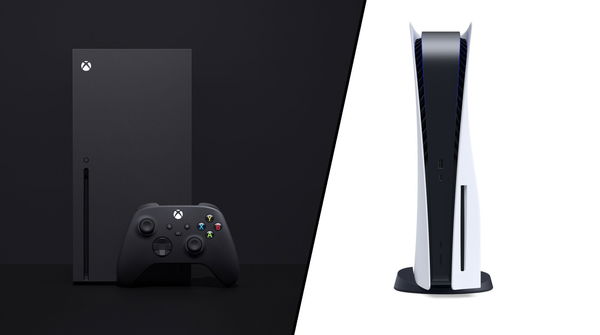 ---
---
There has been an unreal upheaval with PlayStation 5 and Xbox Series X|S stocks around the world. The demand for the next-gen consoles has been ever-rising since their respective launches. Resellers are constantly on the lookout for restocks in their inventory to cater to this rising demand.
ADVERTISEMENT
Article continues below this ad
Since their launch, it has been virtually impossible to find the standard PS5 ($499) and Digital edition($399) in stock. This piece tries to cover the restocks for PlayStation 5 and Xbox Series X|S for this week with updates from top resellers such are Walmart, Gamestop, Amazon, Target, and others.
ADVERTISEMENT
Article continues below this ad
Gamestop Restocks for PlayStation 5 and Xbox Series X|S
Gamestop did not get a particularly good restock regarding PlayStation 5 last week but has restocked on the Halo Infinite edition of the Xbox Series X. The good thing is that restocks happen often at Gamestop, every two weeks to be precise.
A drop may be expected in the remaining days of this week or in the next week. Keep the notifications on for the Gamestop website to get instant updates on further drops.
WATCH THIS STORY – The Worst to Buy Properties In GTA 5 Online
Target Restocks
Target got a very minor restock on Friday last week, but the drop was not substantial enough to cater to the demand. YouTuber 'Scrubing' reported that while Target had big batches of stock from the previous month for PlayStation 5, it seems like they were holding off stocks. Target also had some new stock arrivals this week. The likelihood of a full restock in the upcoming weeks is really high.
The Xbox Series restocks weren't exactly satisfying. Target might do some early drops at around 7-8 am EST and this is going to be nationwide for the United States and not region-based.
Best Buy Restocks
Best Buy might have a lot of consoles as a huge amount of drops arrived at their inventory just last week. They might get another drop this week, from between Tuesday and Friday, which will add more to their restocked inventory and Labor Day sale offers.
Amazon Restocks
Amazon has received a good amount of restocks last week. Although they have not provided enough information about the Xbox Halo Infinite edition, there is definitely available stock for PS5 Standard and Digital Edition for Labor Day sales.
Walmart Restocks for PlayStation 5
Leaks suggest that Walmart might have had a restock this week for PlayStation 5, as reported by YouTuber Scrubing. Walmart also had a crowd of people with overdue orders for PlayStation 5s lining up in front of the stores. Confirmations are in place for the restock for this week, meaning PS5 Digital and Standard editions both will be available. Wednesday might be a likely day to expect more information on drops from Walmart.
ADVERTISEMENT
Article continues below this ad
While most resellers are stocking up with the restocks in their inventory for Labor Day sales and catering to the general demand, it is likely that the console developers Microsoft and Sony will ramp up their production process by the end of this year.
This would mean that there might finally be adequate drops for both PS5s and Xbox Series consoles by the end of 2021.
ADVERTISEMENT
Article continues below this ad
Gamers are hopeful that their favorite consoles will be in their hands with the help of upcoming positive restock updates that follow this month.
Trending Stories