PlayStation 5 Owner Splits His Spider-Man Themed Console In Half After Massive Sony Announcement
Published 06/07/2022, 12:00 PM EDT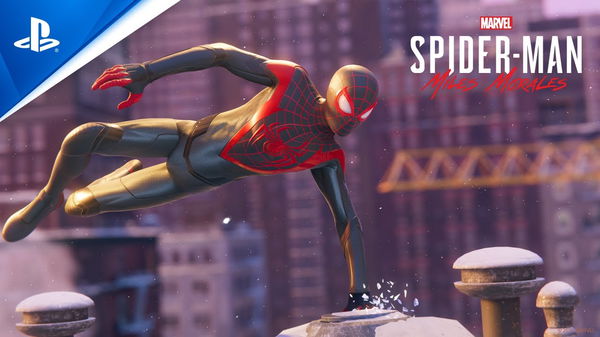 PlayStation is a massively popular console brand with its own line of exhilarating exclusive video game titles. Successful franchises like God of War, Tekken, Final Fantasy, and Spider-Man have thrived on the platform exclusively for years before going multi-platform. 
ADVERTISEMENT
Article continues below this ad
The decision to port games for multiple platforms is definitely worthwhile as the developers get to explore a wider variety of audiences. However, some die-hard fans just don't seem to do well with changes.
ADVERTISEMENT
Article continues below this ad
PlayStation's recent State of Play featured some very unexpected reveals. With Capcom revealing Resident Evil 4 Remake and Street Fighter 6 and Final Fantasy XVI receiving a thrilling trailer, the event was extremely well-received among fans! However, the most intriguing and unexpected reveal was that of Spider-Man Remastered and Miles Morales.
WATCH THIS STORY: Games with the best Open World design
We were expecting a Spider-Man II and Sony surprised us with an exciting PC adaption instead. While most PlayStation fans took the news of a Spider-Man PC port sportingly, one dedicated fan managed to go viral by throwing a bizarre tantrum.
PS Fan splits his PS4 after Spider-Man receives a PC port
A content creator on YouTube by the name 'BLAZE_4K' took to social media to share his antic escapade. As it happens, he had once promised on the stream that he would 'Saw' his PS4 in half if Spider-Man comes to PC. He allegedly swore on his kids and he was very serious about it indeed. 
BLAZE_4K posted a video of him sawing his limited-edition Spider-Man PS4 in half with the title 'Sony Fanboy Saws His Spider-Man PS4 in Half!'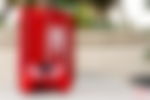 Moreover, the video managed to reach a large audience. According to some of Blaze's followers, he had promised the same before Sony announced the God of War PC port. He had also mentioned that he would shift to PC full time if the franchises ever made it to PC. 
On his kids

He said himself in the livestreams "If we see Spider-Man, God of War (and other PS exclusives) come to PC, he will saw his PS limited edition consoles in half, on his kids he would and head to PC" was the GoW PS4 but Spider-Man one is better

Like a promise

— Damiel Smith (@damiel_smith) June 6, 2022
ADVERTISEMENT
Article continues below this ad
Blaze also reportedly owns a PlayStation 5. He has been releasing insightful podcasts on his channel for months now. In fact, fans love his podcasts! 
Marvel's Spider-Man Remastered and Marvel's Spider-Man: Miles Morales are all set to release on PC this year. While Remastered is launching on July 12, Miles Morales is all set to arrive by Fall 2022. 
ADVERTISEMENT
Article continues below this ad
Are you excited about Spider-Man Remastered and Miles Morales's launch on PC? Let us know in the comments!