PlayStation Faces Similar Situation Like Xbox With Network Outage Knocking Out Their Services
Published 02/27/2021, 2:38 PM EST
---
---
The situation with Xbox outage recently got resolved, and PlayStation is facing the same situation, killing its entire catalog of online services. The issue appeared recently when the player base experienced a complete outage of PlayStation services that even hampered its older variants.
ADVERTISEMENT
Article continues below this ad
Owners of PlayStation 5, PlayStation 4, PS Vita and even PlayStation 3 have been impacted by this sudden outage. Even now, the situation has remained unchanged with the network status page prompting a cautionary note.
ADVERTISEMENT
Article continues below this ad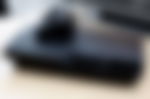 Sony must combat the issue with PlayStation network soon
The gaming giant saw the problem first occur around 6:30PM on February 26, and it has remained the same since. The official website still showcases the status of the PlaySation services as inactive, which suggests the problem is still ongoing. Aside from gaming and social, other services have resumed. The growing trepidation within the community could soon snowball into worldwide uproar, if things remained the same.
Gamers will not be able to launch certain multiplayer titles like Minecraft, Call of Duty Warzone, and Fortnite. Players might not be able to send messages or create personal lobbies and parties across the PS network. However, the offline single player games will function as normal, as the current outage only affects the online games. Although, if a certain game demands a verification of the game license, it could create a problematic situation.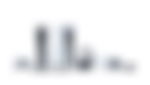 ADVERTISEMENT
Article continues below this ad
So far, Sony Interactive Studio has not offered any official statement regarding this issue. In the meantime, the gaming studio must be working round the clock to resolve an outstanding issue with its network. However, it is noteworthy that this is not the first time that something of this capacity has struck the company's network before.
In previous instances, the network remained inactive for the weekend, in which cases offline titles would become the best option to tread through this tough time.
ADVERTISEMENT
Article continues below this ad