PlayStation Fans Express Unbridled Joy As Red Dead Redemption II Gives an Incredible Boost
Published 05/16/2022, 6:10 PM EDT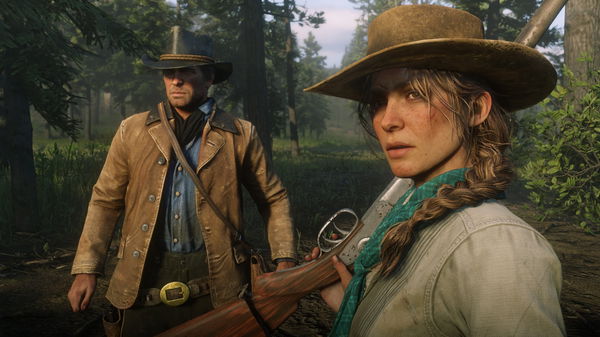 PlayStation Plus is looking to bring a huge change with vast offerings in terms of exciting games for the players who will opt for the revamped service. At least that's what it looks like according to the early impressions from the reactions of the fans themselves.
Recently, PlayStation revealed its big line-up of titles that will arrive on the ambitious subscription platform next month. And among the various popular names, is also one of the most iconic Rockstar titles to ever release: Red Dead Redemption II. Yes, it's officially confirmed for the service, set to launch under a month. And it goes without saying that hardcore fans of the series are already delighted.
Fans elated after Sony confirms Red Dead Redemption II for PlayStation Plus
ADVERTISEMENT
Article continues below this ad
On its main blog, on Monday, PlayStation unveiled a full list of games that will arrive with the release of PS Plus in June. While giving a run-down on the classic catalog for retro gaming lovers, it also mentioned the contemporary blockbusters set to appear on the service.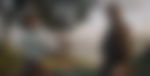 For the PS4 and PS5, there are multiple titles awaiting those who will opt for the Extra or Premium/Deluxe tiers on PlayStation Plus.
Moreover, for the crazy fans of Red Dead Redemption II, Sony has confirmed the its arrival as well, in the list of third-party games.
BREAKING: Red Dead Redemption 2 will be joining PlayStation Plus's catalogue of games with the new PlayStation Plus extra and premium deluxe plans, coming soon pic.twitter.com/OlGXWztzne

— Ben (@videotech_) May 16, 2022
For those uninitiated, Red Dead Redemption II is an immensely popular blockbuster from 2018. It's the third installment in the beloved saga and a prequel to an equally famous RDR from 2010.
The story takes place in the year 1889 and follows the journey of outlaw Arthur Morgan of the Van der Linde gang. The central character has to deal with the decline of the Wild West while attempting to survive against the government forces.
As soon as fans got to know about Read Dead Redemption II's confirmation for PlayStation Plus, they didn't waste any time in sharing their thoughts. Most of them were excited to see the 2018 hit returning for the subscription service.
RDR 2 is the G.O.A.T. 🥰🥰. In my view it's once in a generation Game.

— Sandeep Singh Sandhu (@Sandeep74361413) May 16, 2022
this is awesome!!! also I guess I'll wait for this since I'm guessing AC Valhalla is also in this? sweet!

— Samuel (@mrsamuelsir) May 16, 2022
This list is really good. This is a big w for Playstation.

— Konstantinos96b (@konstantinos96b) May 16, 2022
That's awesome

— William James (@HououinKyouma90) May 16, 2022
Great. I was thinking of buying it on PS as well, even though I already have it on PC.

— AJ (@AJDuke_) May 16, 2022
Okay this is cool. Wanted classic games but this is still cool.

— Maul (@YeezysRgr8) May 16, 2022
ADVERTISEMENT
Article continues below this ad
Meanwhile, Sony's refreshed version of its subscription service is set to make a debut in June 2022.
What are your expectations for the PS Plus? Also, are you happy to know that RDR 2 is added to the platform among other amazing video games?
ADVERTISEMENT
Article continues below this ad
Don't forget to share your views. Let us know in the comments.
WATCH THIS STORY: The Best Horror Games Of All Time On PC, Xbox, and PlayStation