PlayStation Fans Hail Insomniac as the Best Developer Following the 'Wolverine' Announcement
Published 09/09/2021, 5:51 PM EDT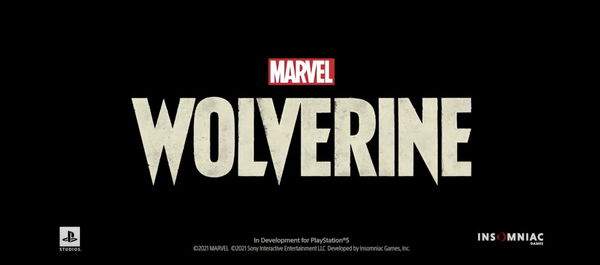 ---
---
The good old saga of Hugh Jackman starring as the greatest Wolverine may have ended. But Marvel has set its eyes to keep the epic tale of the most vicious man in Wolverine alive through PlayStation 5. The next generation of video-game consoles has brought forward a range of fantastic titles, which include, remastered Uncharted Games, Spiderman and 2, and now standalone Wolverine game.
ADVERTISEMENT
Article continues below this ad
Equipped with the next-gen capabilities of PS5, blood and guts carnage will gain a whole another meaning. Prepare to get your claws out and mutilate enemies with the complete reboot of Logan's tale. Sony unfurled the curtain from a brand new trailer that only lasted for 45-seconds. However, it was substantial for fans to jump on the hype train and ensure that it tops the trend on social media platforms.
ADVERTISEMENT
Article continues below this ad
video source: IGN
Twitter reacts to trailer reveal of Marvel's Wolverine
There are hardly any gamers in the world who would dislike a character like Wolverine. The character has been fleshed with a heartbreaking storyline and numerous setbacks that caused him to make terrible decisions. Regardless of his set of powers and godlike abilities, he still continues to cling to his human side, which seems very appealing to the community. Naturally, this revelation was going to leave an everlasting mark on the community as Twitter erupts with fans cheering the game on.
Hugh Jackman may have retired, but Wolverine will continue to enthrall the audience via video games.
Yes, indeed, the world is getting a Wolverine's standalone game that will take full advantage of next-gen capabilities.
Two fantastic games from one of the biggest studios in the modern era of video games.
ADVERTISEMENT
Article continues below this ad
Here are some key takeaways about the next adventure of everyone's favorite X-man.
ADVERTISEMENT
Article continues below this ad
Insomniac studio has come as the ultimate winner in this showcase with two mega titles prepared for release. Spiderman 2 is primed to be one of the biggest addition to the growing PlayStation universe, followed by a brand new Wolverine title.
Watch this story: Best-selling games of all time
Trending Stories