PlayStation Plus March 2021 Games: Final Fantasy 7 Remake, Farpoint, and More Games Available
Published 02/26/2021, 11:15 AM EST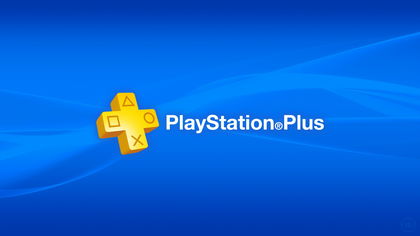 ---
---
Sony Interactive Entertainment (SIE) revealed its list of PlayStation games for March 2021 sometime ago. PlayStation Plus, available at $9.99 a month, offers a new set of games for its subscribers monthly. Members need not pay any extra amount for individual games. Purchasing the premium membership is an amazing way to test new games before making the last purchase.
ADVERTISEMENT
Article continues below this ad
The membership also offers an additional discount for newer titles on the consoles. The Plus membership is a great way to keep trying games without burning a hole in your pocket for every game. January 2021's membership games included Destruction AllStars, Control Ultimate Edition, and Concrete Genie (PS4). In case you missed any of the downloads, there is still time until the end of this month.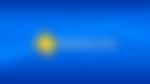 ADVERTISEMENT
Article continues below this ad
PlayStation Plus March 2021 Lineup
Unlike most other months, March has one extra game on its list and an extension of the previous month's downloads. PlayStation, on their official Twitter account, rolled out the most awaited list of the month. The company shared all other relevant information about the games in discussion via a blopost. March 2021 will bring with it Final Fantasy VII Remake, Maquette, Remnant: From the Ashes and Farpoint.
Final Fantasy VII Remake
Square Enix's modern revamp is a 2020 action role-playing game. It is the first in a planned series of games remastering the 1997 PS game Final Fantasy VII. Set in the dystopian cyberpunk metropolis of Midgar, players control mercenary Cloud Strife.
The story of the remaster covers the team's escape from Midgar, only to revisit deeper into the adventures of the original game.
Platform: PS4 (not available for the PS5 digital version upgrade.)
Remnant: From the Ashes
This third-person survival action shooter makes participants play as the last remains of the human race. The online multiplayer mode allows groups of three to retake a world beset by vicious, interdimensional invaders. Players have to overcome over 100 violent kinds of enemies to make their way into the ultimate stage of the game.
Platform: PS4, PS5
Maquette
Maquette is a first person puzzler designed around an Escher-esque recursive simulation. It takes the players into a mind twisting world where every element is simultaneously tiny and extremely huge. The game " require(s) you to twist the world recursively–manipulating the landscape of a diorama will see those changes mirrored in the life-sized version that surrounds you." Players can contact PS5's Game Help available with the membership, in case he/she gets stuck in any level.
Platform: PS5
Farpoint
This free-roaming, first-person PS VR shooter demands players to stay alive in a hostile alien world. It allows both solo and online multiplayer co-op gameplay suited for the PlayStation VR Aim controller. Further, devs recommend a DualShock wireless controller.
Platforms: PS4 and PS5. PS VR headset, PS Camera required for PS4 console and VR functionality.
EXTRA: Destruction AllStars
ADVERTISEMENT
Article continues below this ad
February's lineup game Destruction AllStars will spend another month in the PlayStation Plus membership. If you have not downloaded it, the console is giving you four extra weeks to do so. The console will remove it from service on April 5, 2021. Like Maquette, this game also supports PS5's Game Help feature to move further in case you're stuck.
Platform: PS5
All the above games will be accessible starting from March 2, 2021. The exciting list of games will keep you engaged during the upcoming month. Tell us which game you're most excited about in the comments below.
ADVERTISEMENT
Article continues below this ad