PlayStation Plus to Offer Uncharted 4, Ghostwire Tokyo, and Much More This March
Published 03/16/2023, 11:00 AM EDT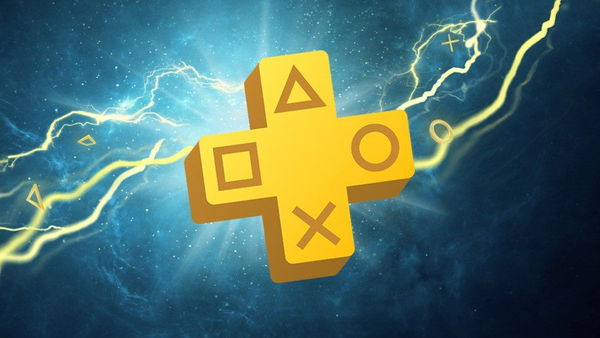 Sony PlayStation Plus users are in for a treat this month, as the company has announced that a bunch of very exciting titles will be making their way to their consoles. Some of these games are PlayStation 5 exclusives, and some are limited to just PS Plus Extra and Premium users. Yet there's plenty to go around for everyone.
And in case someone decides to upgrade to a higher tier, now would be the best time to do so, as the games on offer here are almost worth it! So, here's every game that Sony PlayStation Plus subscribers can expect to claim this month!
PlayStation Plus Extra and Premium
ADVERTISEMENT
Article continues below this ad
Uncharted: Legacy of Thieves Collection
This game was released for PlayStation 5 a while ago, and it was met with universally positive reviews thanks to the value that it offered. Two excellent games for the price of one, and that too in high quality with Naughty Dog's every bell and whistle in place.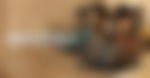 Both of these games have every mode one can imagine: 4K at 30 fps, 2K at 60 fps, and even a 120 fps mode. Even if someone has played these games before, they can go ahead and try them again with these improvements.
Tchia
This open-world action-adventure indie title comes with beautiful visuals and a heartfelt story. Some are calling it a heartfelt adventure where players meet several distinctive characters, who either help them or oppose them in their motives. Whatever they do, it appears the players will have a lot of fun here.
Tom Clancy's Rainbow Six: Extraction
This game is basically a sci-fi twist on Ubisoft's popular Rainbow Six: Siege. Up to three players team up to destroy an alien lair, and in case one of them gets captured by those creatures, their teammates have to save them too!
This game is as dynamic as the original game was, and it gives players access to a bunch of new and exciting weapons and equipment!
Ghostwire Tokyo
This first-person melee-based action dark fantasy game is for those who like karate-chopping ghosts. You can unlock spells, use magic, and kill several ghosts and mythological creatures in this dark, open-world game.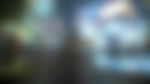 And this Tokyo is as beautiful as its premise sounds, this game deserves at least one go, even if someone does not understand what it's all about.
Life is Strange: True Colors and Life is Strange 2
If anyone out there ever thought The Last of Us was shocking and one of the most emotional stories ever told, they probably never heard of the Life is Strange series. Two of the best narrative-focused adventure titles ever made will be available for players to try soon!
Immortals: Fenyx Rising
It started out as a rip-off of The Legend of Zelda: Breath of the Wild, but Ubisoft gave it enough unique flavors to make it stand on its own. It's a fun take on Greek mythology, where two gods can be seen telling each other silly stories about a typical-looking kid trying their best to save their sibling.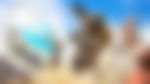 It's a game full of funny dialogues and exciting gameplay mechanics; there's no reason one should not try it at least once.
Dragon Ball Z: Kakarot
An open-world action role-playing game based on the anime series of the same name. And it's as ridiculous as the series itself. Players explore the detailed open world and complete quests, but when it comes to combat, this game turns into a typical fighting game, allowing for a more detailed action game than any other.
Street Fighter V: Champion Edition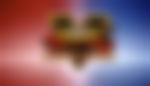 One of the greatest fighting games ever made has a definitive edition, and it will be at your disposal soon enough. Fight offline, fight online, and be a champion; there's nothing stopping you. This version brings 40 characters for you to choose from, so there are no limits to where your skill can take you.
Untitled Goose Game
Ever thought of being a big jerk? Well, this game allows you to do that—just walk around and irritate whomever you feel like. Pick people's shorts, throw them away, and peck them when they try to pick them. Yes, that's exactly what the Untitled Goose game allows you to be: the jerkiest goose anyone has ever seen.
Final Fantasy Type-0 HD
A Final Fantasy title that originated on the PlayStation Portable and was unique in its own sense When Final Fantasy games were mostly turn-based, this one had third-person action-esque gameplay.
And its uniqueness won hearts, which is why it was remastered and launched for newer HD consoles. This game deserves a chance for every Final Fantasy fan out there, new or old.
Rage 2
The first game was a revelation in visual style, and its gameplay was a classic ID Tech blast. Fans had been asking Bethesda for this sequel for a very, very long time, and it dropped like a bomb too. No one would forget that E3 presentation where Andrew W.K. took the stage and hyped up fans for this violent game.
The suggestion here is for fans to start listening to that song and play this game. It's a fast-paced first-person shooter with driving and car combat mechanics.
Neo: The world ends with you
The world ends with you was first released on the Nintendo DS. That was long ago, and fans were never able to forget this comic-styled Japanese role-playing game. Nor was Square Enix, so they decided to remaster it and release it on every console possible.
Every JRPG fan who is aching for something unique should give this one a go. It has awesome social mechanics and a very good story.
Haven
Yet another vibrant open-world game where you glide through a mysterious world, uncover its secrets, and, best of all, live through a love story. The world is against you, and you have to survive, cook, craft, and do everything you have to. It's a beautiful game with an equally beautiful premise, and it deserves some time.
PlayStation Premium (Classics)
Ridge Racer Type 4
A PlayStation 1 classic comes to your PlayStation console in this age of 4K. But it's not a bad game, by any count; everyone who plays this game is always left yearning for one more round.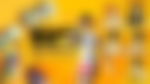 It's a game that would explain to you why people were so hyped about Ridge Racer during that PlayStation 3 presentation.
Ape Academy
ADVERTISEMENT
Article continues below this ad
A PSP game about apes who are trying to save the world, but basically, it's a card-collecting game, and it's not a bad time if you put your heart into it. And sometimes, you fight a boss, there's hardly a dull moment when you are on an adventure with these graduated apes.
Syphon Filter: Dark Mirror
Before Days Gone, it was Syphon Filter for Bend Studio, and they spent most of their time developing these awesome third-person stealth action games. And they're pure fun, there's no doubt about it.
ADVERTISEMENT
Article continues below this ad
Watch This Story: Top 10 changes in the Last of Us remake
While yearning for a new game in this series, give this one a go. You would not be disappointed.