PlayStation Showcase September 2021: Hogwarts Legacy Could Make an Appearance and Here's Why It's Exciting
Published 09/04/2021, 6:31 AM EDT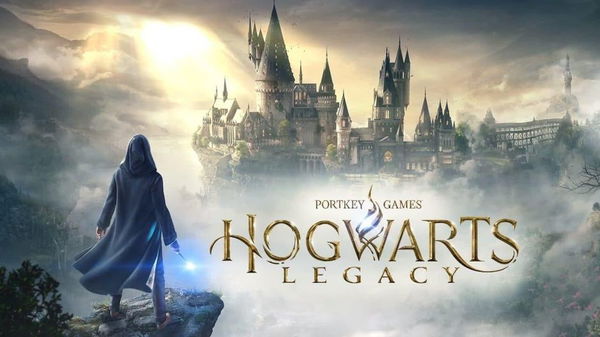 ---
---
PlayStation gamers must definitely remember the frenzy of the Harry Potter games in the early 2000s. The franchise had taken the console gaming fraternity by storm and was hugely popular within the community. Sony knows what might appeal best to their audiences, and hence their latest showcase is something to look out for and might even feature Hogwarts Legacy.
ADVERTISEMENT
Article continues below this ad
There are several reasons to be excited about this game and new information related to it, and this article explores the same.
ADVERTISEMENT
Article continues below this ad
PlayStation showcase 2021 to feature exciting plans for Hogwarts Legacy
On September 2, 2021, PlayStation announced its showcase on the PlayStation Blog. It is scheduled for Thursday, September 9, 2021, at 1 pm PST. The showcase will be for 40 minutes and will feature updates from PlayStation Studios, various other big and small developers, and plans for the holiday season and 2022. This showcase can be streamed on YouTube and Twitch.
WATCH THIS STORY –  The Best Xbox, PlayStation, and PC Games Releasing in September 2021
Last year, it was this same event that gave us the first look at Hogwarts Legacy. Again in last week, PlayStation's showcase trailer at Gamescom 2021 had minute inclusion of footage from Hogwarts Legacy. Was this a coincidence? It was rather a reminder that Hogwarts Legacy was coming up soon.
Huge expectations from Hogwarts Legacy
With PlayStation Showcase 2021 approaching soon, there are few things that fans might expect for the game to get RIGHT. Here is a list of things that can be exciting for this game.
Character Customization in 
Fans expect the game to get this feature right because it promises an immersive, open world, action RPG experience. There will be options like picking your wand or choosing your clothes, which makes the experience mostly centered around you.
Spells and Spell Casting
Everyone knows the importance of spells in the Wizard World. The spells will be based on your skill tree and categorized as Transfiguration, Charm, Jinxes, Curses, Counter Spells, and Healing Spells. The players will be able to upgrade to use their spells to the maximum potential.
Story
The storyline is expected to be worthy of the immersive lore that Harry Potter books have created. The official synopsis reads that this Hogwarts Experience is based in the 1800s, and the playable character holds the key to an ancient secret. This secret is dangerous enough to threaten and tear the wizarding world apart.
ADVERTISEMENT
Article continues below this ad
The story is refreshingly new, as it possesses new lore to the already existing Wizarding World narrative. This is sure to get both gamers and non-gamers excited.
Watch more about the features in Hogwarts Legacy in the video below.
ADVERTISEMENT
Article continues below this ad
The Hogwarts Legacy game from all of these videos seems to show great promise and the game, when it drops, is expected to be successful. And fans are excited to see the game at the PlayStation Showcase.
Trending Stories