PlayStation Surpasses Nintendo Switch To Become the Best-Selling Console in October 2022
Published 11/13/2022, 12:10 PM EST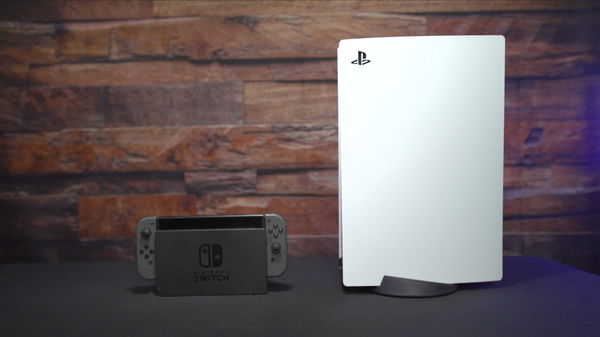 Sony and Nintendo have been competing to be the best ever since Sony revealed its first console, the PlayStation, back in 1994. Sony has been giving Nintendo stiff competition. Sony's PlayStation 2 even single-handedly won the game when it sold close to 155 million units. Then the Nintendo Wii crossed PlayStation 3's sales with around 101 million units.
With every generation, a silent war starts between these two titans, and it seems like Sony's PlayStation 5 is finally winning this generation by selling more than Nintendo's hybrid console Switch.
ADVERTISEMENT
Article continues below this ad
This is PlayStation 5's best year yet!
Since its launch back in 2017, Nintendo Switch has sold roughly 117 Million units. While PlayStation 5 has sold around 25 million units by now, we must remember that
PS5
was actually launched in 2020, three years after the launch of Switch. Now PlayStation 5 also had the misfortune of launching in the middle of a global chip shortage period that led to a shortage of consoles in the market.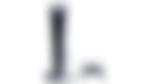 But now that the situation is getting stable, so is Sony's position in console sales charts. According to gamesindustry.biz, 367, 821 consoles were sold last month in
Europe
, which is also 33% lesser than the number it sold at the same time the previous year.
However, in a surprising result, PlayStation 5 has become the best-selling console of the month, taking the crown from Nintendo Switch, which was at the top since September 2021. Nintendo Switch, in contrast, sold lower last month due to the Switch OLED's launch during the same period.
ADVERTISEMENT
Article continues below this ad
Xbox shows a steady growth
Xbox consoles, on the other hand, have shown a steady 26% rise in sales over last year, as they do every year. With Microsoft's current focus being Xbox Game Pass, it's pretty surprising to see their consoles keeping a steady growth in sales. It might even get better if Microsoft's accusation of Activision goes through. Then Microsoft would have some truly groundbreaking exclusives for Xbox too.
The reason PlayStation 5 is selling this much can probably also be the result of the God of War Ragnarok, which was released this month. It has already sold more than any game in the series, becoming one of the most successful first-party games Sony has released for its PlayStation consoles.
ADVERTISEMENT
Article continues below this ad
On the Nintendo front, chances are that buyers are expecting a new announcement like last year. But only Nintendo knows what we are going to get. One thing is for sure, it would be pretty exciting when Nintendo releases the Breath of the Wild sequel next year.
WATCH THIS NOW- Playstation to Nintendo Ranking the Highest Selling Video Game Consoles of All Time