Pokemon Go Safety Measures Removed in USA Despite Delta Variant Scare
Published 08/03/2021, 3:24 PM EDT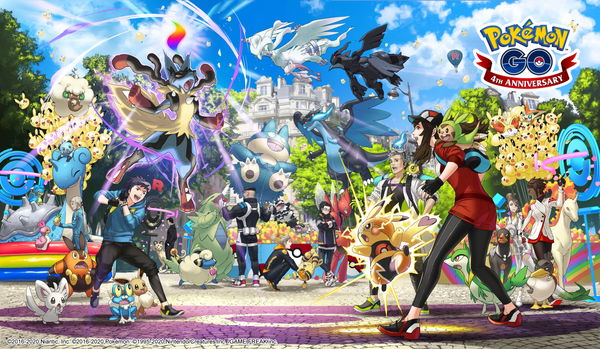 ---
---
Pokemon GO is one of the most played games, especially in this pandemic situation thanks to the changes in the game. The most pandemic inspired change was the doubling of the distance so that players do not have to go out in these situations.
ADVERTISEMENT
Article continues below this ad
Yesterday, Niantic rolled back the change despite all the hikes in the current cases count of Covid-19. People are quite upset with this rollback as it can put their health in danger. However, the rollback is no surprise as Niantic had already announced, way back in June, that the company would take down the change at the end of July 2021.
After this announcement, players from the US and New Zealand tried hard to convince Niantic to not roll back this change. Many have been taking to Twitter to change the mind of Niantic but it looks it all the requests from the players went unheard.
ADVERTISEMENT
Article continues below this ad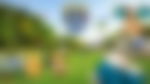 The cases of Covid-19 are again rising rapidly and the danger of the Delta variant of Covid is also at its peak. Many players feel that it is extremely early to venture out in the wild for Pokemon. It doesn't sound safe at all, to be honest. A charge.org petition launched just after the rollout announcement with over 140,000 signatures claiming that the rollout is not helping at all. The whole socializing and venturing out thing is just not right yet. Players are also saying that it is a major blow to the accessibility of the game.
WATCH THIS STORY: Meet Austin Kaiser, the Caddie of Xander Schauffele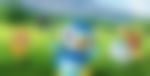 Pokemon GO accessibility
ADVERTISEMENT
Article continues below this ad
Disabled players were quite happy with the change because they were able to enjoy the game without moving a lot. When the changes were first implemented, they were able to access all the stops that used to be out of their movement range. With the rollback, now the stops are once again out of the range. This is affecting their gameplay enjoyment to a great extent.
Some players are also supporting this rollback and saying that "it is Pokemon GO and not Pokemon Stay". Niantic hasn't said a word yet. If you feel like Niantic is not giving much attention to the demand of players, then it can hamper the sales growth of the game. Maybe falling players count can make their minds change.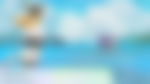 ADVERTISEMENT
Article continues below this ad
What do you think about the rollback? Are you happy about the rollback?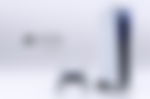 Trending Stories