Pokémon Unite: How to Unlock and Use Zeraora
Published 07/21/2021, 12:55 PM EDT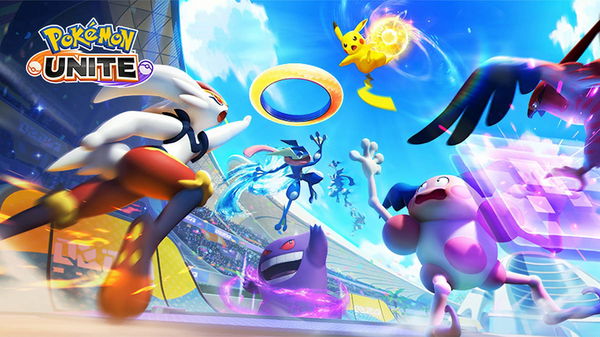 ---
---
Pokémon Unite was released for the Nintendo Switch earlier today. The game is the franchise's first attempt at a multiplayer online battleground. It features 5v5 strategic battles between two teams. The team that scores the most points will be declared the victor.
ADVERTISEMENT
Article continues below this ad
Players also have an opportunity to grab a free mythical Pokémon. Those who log into the game before Tuesday, 31st August will earn the electric-type Pokémon, Zeraora. It is based on a feline creature covered in yellow fur with black lightning bolt designs. In previous depictions, Zeraora can create a powerful magnetic field by emitting strong electric currents from the pads on its hands and feet. Furthermore, it can use this magnetic field to levitate and move through the air at high speed. Its max speed is said to be about the same as that of a lightning strike.
In order to obtain this exclusive character, you will first have to set up your account on the game. This involves choosing your trainer's name, appearance and completing the first two tutorials. Following this, you must access your mail where you can redeem Zeraora.
ADVERTISEMENT
Article continues below this ad
Watch this story: Toughest Video Game bosses of all time
Best way to use Zeraora in Pokémon Unite
ADVERTISEMENT
Article continues below this ad
Zeraora is a quick and offensive character. With high mobility and offense, Zeraora specializes in melee attacks in Pokémon Unite. However, you must be wary of the Pokémons' low endurance. This results in its HP draining faster than normal. Zeraora is most effective in collecting Aeos Energy around the map and scoring goals.
Most of Zeraora's abilities compensate for its low endurance. For instance, every third use of your basic attack will renew your HP. Additionally, Spark, which you can select upon reaching Level 6, will also restore HP once it's been upgraded. Lastly, its Unite move, known as Plasma Gale, is an area-based attack that can do damage to multiple opponents at once.
The game is expected to arrive on mobile platforms this September. Have you managed to get your hands on Zeraora in Pokémon Unite? Let us know in the comments down below.
ADVERTISEMENT
Article continues below this ad